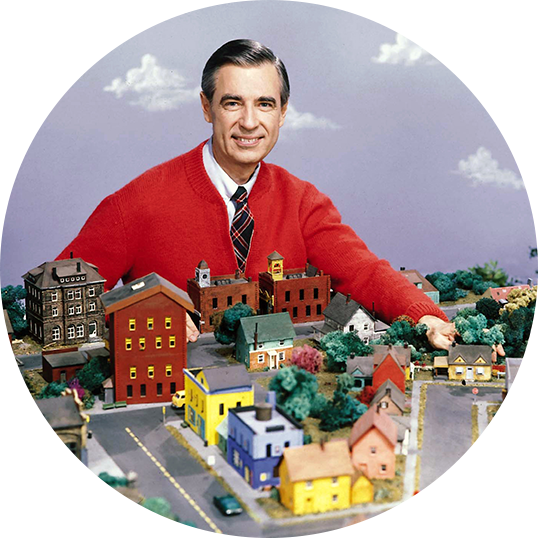 Mister Rogers' Neighborhood
Mister Rogers hosts a television visit with young viewers exploring early childhood themes through his interaction with friends and neighbors and through puppet stories set in the Neighborhood of Make-Believe.
Fred Rogers dedicated his life to understanding childhood. He took that knowledge to the medium of television in 1968 with his groundbreaking PBS series, Mister Rogers' Neighborhood. For more than 30 years, Mister Rogers created a relationship with millions of children, each of whom felt like they were visiting with a trusted friend.
Mister Rogers' Neighborhood was produced in Pittsburgh at WQED Studios. Fred Rogers served as creator, host, head writer, lead musical composer, and chief-puppeteer and voice talent in the Neighborhood of Make-Believe. Each episode was accompanied live-on-set by musicians led by musical director and pianist Johnny Costa. Fred met regularly with his mentor, renowned child psychologist Margaret McFarland, to discuss child development theory, so that the show's scripts would authentically reflect the real concerns and feelings of children.
A typical episode began with Mister Rogers welcoming the audience into his television house. While singing the show's theme song "Won't You Be My Neighbor?", Mister Rogers always put on his trademark cardigan, changed into sneakers, and introduced the day's topic. Then, through Trolley visits to the Neighborhood of Make-Believe—home of puppets like shy Daniel Striped Tiger, self-important King Friday, and treehouse neighbors Henrietta Pussycat and X the Owl—children enjoyed stories that supported the conversation that Mister Rogers had introduced earlier. Mister Rogers always managed to find wonder in seemingly everyday things, turning visits to factories, farms, and museums into engaging and educational journeys.
To learn more about Mister Rogers' Neighborhood, visit our award-winning website dedicated to the show.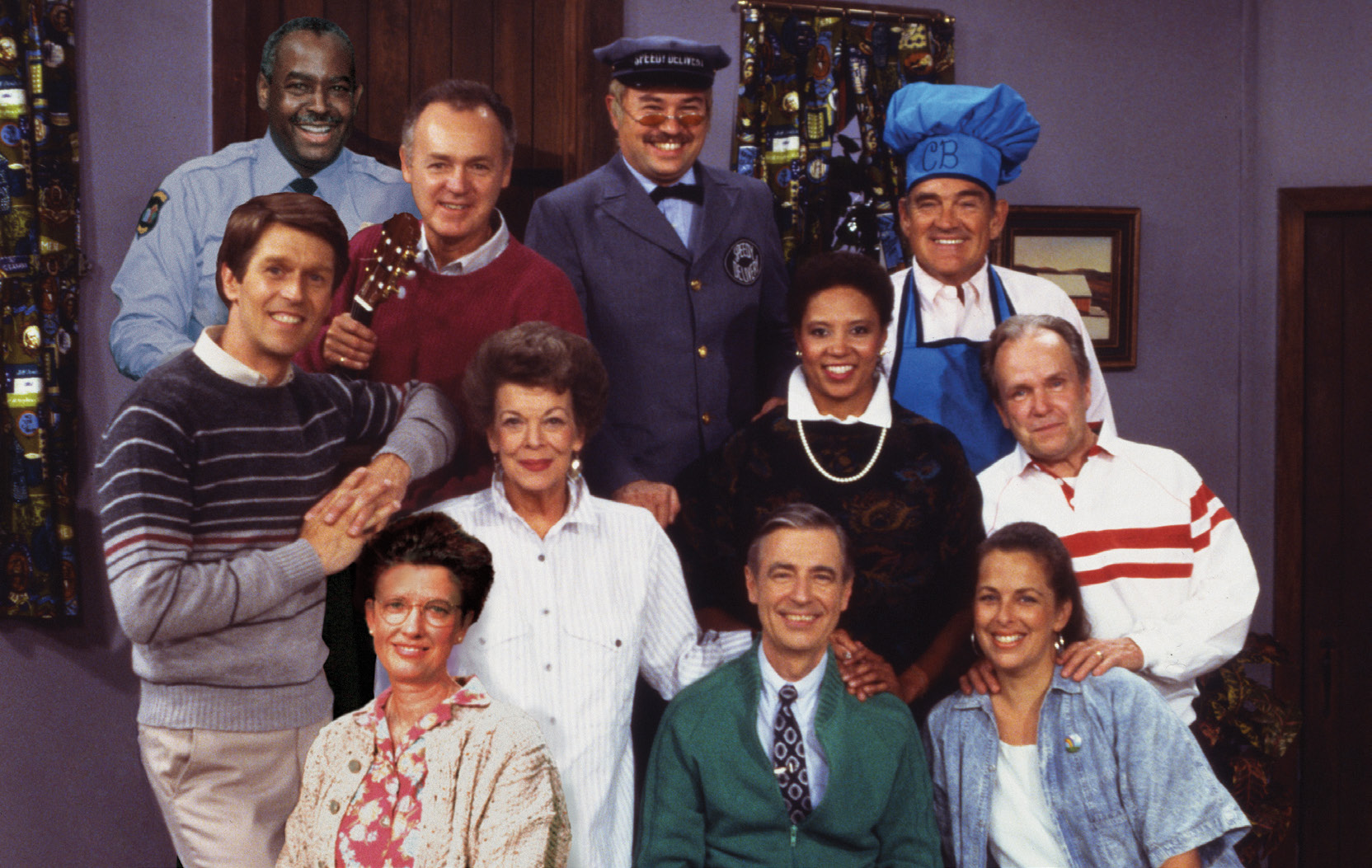 Partner with Us
We bring our one-of-a-kind expertise in early childhood development to partnerships with talented creators, writers, illustrators, animators and producers. Together, we create shows that foster a natural enthusiasm for learning and that make kids smile while they learn big life lessons. And we are always exploring how to make the most of new ways for kids to watch and play.