Staff Members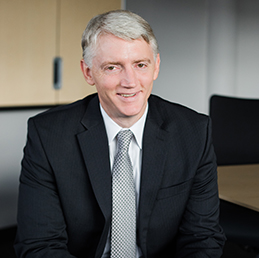 Paul Siefken
President and CEO
In his role as President and CEO, Paul Siefken ensures that Fred Rogers Productions (FRP) presents the very best in educational children's media on broadcast and digital platforms—and beyond. Under his direction, the company has experienced tremendous growth, earning a national reputation for both innovation and storytelling. Paul has assembled a world-class, mission-driven leadership team that is committed to building on Fred Rogers' legacy by introducing new productions and expanding the reach of their impact by collaborating with like-minded partners in both production and distribution.
He has also spearheaded major engagement initiatives for FRP's award-winning series, which include Daniel Tiger's Neighborhood, Peg + Cat, and Odd Squad, that have taken them into communities around the country, working with public television stations, museums, science centers, libraries, volunteer organizations, and early childhood groups to provide meaningful content that supports the aims and priorities of the respective institutions.
Before joining Fred Rogers Productions in 2013, Paul spent nearly ten years at PBS, most recently as Director of Children's Programming, where he managed the development of numerous PBS KIDS series, including The Cat in the Hat Knows a Lot About That, Sid the Science Kid, WordGirl, Wild Kratts, Fetch! With Ruff Ruffman, and Daniel Tiger's Neighborhood. Prior to that, he managed sponsored promotions and media relations as well as produced interactive content for Cartoon Network. Before entering children's media, Paul worked as a high school English teacher in both Georgia and North Carolina. He holds a B.A. in English from Duke University.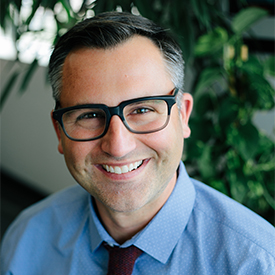 Christopher Arnold
Chief Operating Officer
As COO, Chris Arnold oversees both internal and external operations for Fred Rogers Productions to implement the company's strategic plan and facilitate processes and approaches to achieve it. He leads and manages the organization's Legal & Business Affairs, Licensing & Merchandising, Finance, Technology, and Human Resources.
Prior to joining Fred Rogers Productions, Chris served as General Counsel and Vice President of Human Resources for Schell Games, a full-service education and entertainment game development firm based in Pittsburgh, where he was responsible for developing relationships with partners such as The Walt Disney Company, ILMxLAB, The LEGO Group, Yale University, Google, and Facebook. Previously, he served as Operations Counsel at Mylan, a leading generics and specialty pharmaceutical company; General Counsel and Director of Human Resources at Guru.com, a global talent marketplace; and Corporate Associate at Buchanan Ingersoll & Rooney, one of the nation's leading law firms.
Chris is a graduate of Allegheny College and earned his law degree from the University of Pittsburgh. A volunteer and board member of 412 Food Rescue, he lives in Allison Park with his wife Stephanie and his two daughters, Carmella and Charlotte.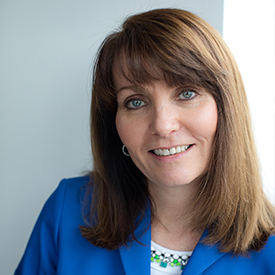 Lisa Moss
Chief Financial Officer
Lisa Moss joined Fred Rogers Productions in 2012, bringing with her many years of nonprofit accounting and management experience. She also serves as the Treasurer of the company's Board of Directors. Lisa actively improves her neighborhood by volunteering her time and talents with community organizations and charity events. She holds a Masters of Business Administration degree and is a Certified Public Accountant.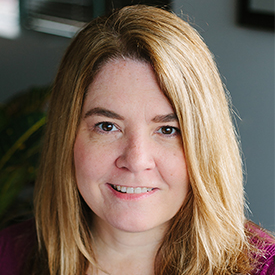 Ellen Doherty
Chief Creative Officer
Ellen Doherty is Chief Creative Officer for Fred Rogers Productions, overseeing creation of television and digital content for the company's existing PBS KIDS series—Daniel Tiger's Neighborhood, Peg + Cat, and Odd Squad —as well as developing new properties. She is the creator, head writer, and executive producer of the award-winning shortform, preschool series Through the Woods, and is an executive producer of Donkey Hodie, a new puppet series for kids 3-5 that will premiere on PBS KIDS in winter 2021. In 2018, Ellen was nominated for a Primetime Emmy® Award for Mister Rogers: It's You I Like, the retrospective tribute to the 50th anniversary of Mister Rogers' Neighborhood. An Emmy® Award-winning producer and writer with more than 20 years' experience in children's media, she was previously executive producer and story editor of the PBS KIDS series Cyberchase. Ellen oversaw production of television and digital content for the series for six seasons, including several shortform video series. She began her career as an associate producer on the award-winning PBS KIDS series Reading Rainbow. Ellen has a B.A. in Communications from Boston College.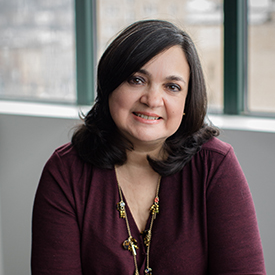 Suzanne Masri
Vice President of Marketing, Communications & Engagement
Suzanne Masri oversees marketing, branding, and publicity efforts for Fred Rogers Productions and its catalogue of children's series. Since coming to FRP in 2015, she has spearheaded the company's rebrand and implementation of its new creative direction, led the 50th anniversary celebration of Mister Rogers' Neighborhood (2018), and delivered impactful experiential campaigns for the company's award-winning series, Daniel Tiger's Neighborhood, Peg + Cat, and Odd Squad.
Previously Suzanne directed station relations marketing campaigns for national programming produced by WETA, the flagship PBS station in Washington, DC, where her diverse portfolio included films by documentarian Ken Burns, lifestyle series from Martha Stewart and Sara Moulton, and children's series Clifford The Big Red Dog, Super WHY!, and Maya & Miguel. She received a B.A. in History from Smith College. In her spare time, Suzanne performs with Belle Voci, a multi-generational women's choir that blends community with service and song.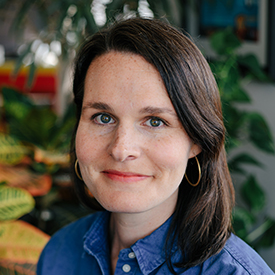 Shannon Case
Digital Producer
Shannon Case oversees the creation of digital content, including games, apps, websites, and emerging technologies for children and families. Before joining Fred Rogers Productions, she spent eight years at PBS, where she managed the development of digital content for a number of PBS KIDS series, including Daniel Tiger's Neighborhood, Sesame Street, Dinosaur Train, and Let's Go Luna. Prior to beginning her career in children's media, Shannon spent many years working with young children as a teacher, tutor, and camp counselor. She received an M.A. in Communication, Culture & Technology from Georgetown University, where her thesis focused on gender representation in children's media, and a B.A. in History from Providence College.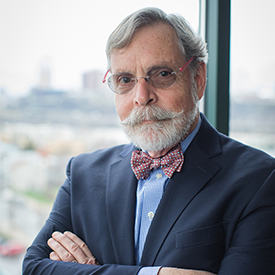 Bill Casey
Digital Archivist
Bill Casey is a professional business financial manager, holding a B.S. in Business Management from the University of Pittsburgh and a Master of Science Degree in Taxation from Robert Morris University. Prior to joining Fred Rogers Productions, he was president and COO of a private oil and gas development and investment company in Pittsburgh and also the president and general manager of a linked real estate development company. He is a part-time auto mechanic and a gardener.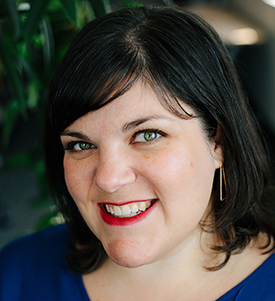 Kristin DiQuollo
Supervising Producer, Donkey Hodie
As Supervising Producer of Donkey Hodie, Kristin DiQuollo provides leadership and creative vision to Fred Rogers Productions' newest preschool series, which is inspired by characters from Mister Rogers' Neighborhood. Prior to joining the company, she led production of broadcast and digital content for the PBS KIDS series Cyberchase as executive producer and story editor at WNET New York, helping to spearhead its expansion on digital platforms, including strategies for accessibility, as well as its evolution as a series focusing on math and environmental themes for 6-8-year-olds. A nominee for multiple Daytime Emmy® awards and honored with Parents' Choice and Kidscreen awards, Kristin also oversaw Cyberchase's national family and educator engagement efforts, broadening the series' reach to new public media audiences. Experienced in using research to inform development and design of content, she has worked on several projects that investigate learning outcomes from educational media. Kristin previously worked in educational outreach and marketing for the IMAX Corporation and as an associate editor and projects coordinator for Merlyn's Pen, a magazine and website showcasing the works of teenage writers. She received her B.A. in English from Providence College.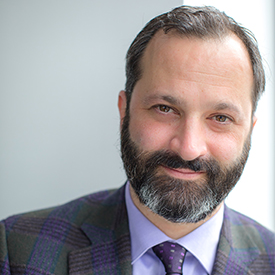 Alan Friedman
Director of Development
Alan Friedman manages Fred Rogers Productions' relationships with national foundations, corporate sponsors, and individual donors. His successes in expanding the company's circle of supporters include winning the company's first-ever NSF grants and helping secure its first underwriting agreements in decades. In addition to facilitating production of the company's programs on PBS, Alan has won support to extend them into kids' summer camps, resources for parents, and professional development programs for early childhood educators. He has also launched and funded projects to support children with autism and families experiencing homelessness. Before joining Fred Rogers Productions, Alan spent several years at Carnegie Mellon University, first as a member of its corporate and foundation fundraising team, then as director of its Institute for Social Innovation. He holds a Masters of Public Management from Carnegie Mellon and a B.A. in English from the University of California, Berkeley. He is an active volunteer for arts and human-service organizations and enjoys yoga, piano, writing, and spending time with his wife, Jennifer, and their two daughters.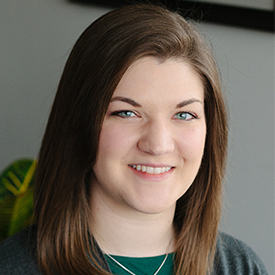 Brittany Jovenall
Senior Accountant
Brittany Jovenall joined Fred Rogers Productions in February 2018. She began her career as a forensic accountant in Erie, PA after graduating from Gannon University with a B.S. in Accounting and a minor in Finance. In 2016, Brittany became a Certified Public Accountant and relocated to Pittsburgh, where she specialized in auditing non-profit organizations. Originally from Rochester, NY, Brittany marched with the Empire Statesmen Drum and Bugle Corps and is excited to combine her love for the arts with her accounting skills as a member of the FRP team.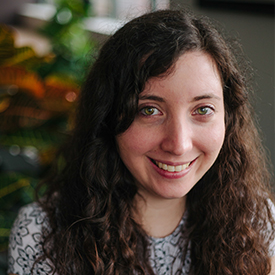 Erika Knox
Associate Producer
As Associate Producer, Erika Knox facilitates projects in development by overseeing production schedules, organizing development materials, and facilitating communication with partners and collaborators. She also acted as coordinator for the Mister Rogers' Neighborhood legacy website, which launched in 2018. Before joining Fred Rogers Productions, Erika worked for Steeltown Entertainment Project, where she managed independent film initiatives designed to foster filmmakers and stimulate creative projects in Pittsburgh. She graduated from Indiana University of Pennsylvania with a degree in Communications Media and a double minor in Theater and English.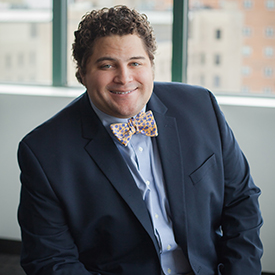 Chris Loggins
Supervising Producer
Chris Loggins is Supervising Producer for Daniel Tiger's Neighborhood, overseeing all aspects of television production, working closely with partners on everything from scripting through final episode delivery and beyond, and directing live-action segments for the series. An Emmy® Award-winning producer, Chris also serves as production manager for Peg + Cat and Odd Squad, which both air on PBS KIDS. Before joining Fred Rogers Productions, he served as the development coordinator at WQED, the PBS station in Pittsburgh. Chris has previous experience working with children in his roles as host of "Baby and Me Storytime" at the Carnegie Library of Pittsburgh and driving the Storymobile for Beginning with Books Center for Early Literacy. He holds a B.A. in American Studies with a focus on African-American History from Kenyon College.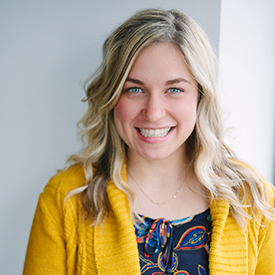 Cori McCulloch
Marketing Manager
As Marketing Manager, Cori McCulloch creates and manages content for the company's corporate social media platforms, assists with multimedia requests, and manages the Fred Rogers' Productions website. She previously produced digital media at the Children's Museum of Pittsburgh and has also worked in radio and video production. Cori is a Pittsburgh native and holds a degree in Visual Journalism from West Virginia University. In her free time, she enjoys cooking for family and friends, exploring nature and camping with her husband, John, and spending time with her cat, Jack.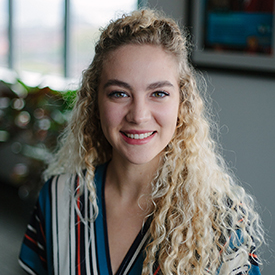 Arielle Reed
Assistant Producer
As the Assistant Producer for Fred Rogers Productions, Arielle Reed provides logistical and editorial support to projects in production and in development. Before joining the company, she was an administrative assistant at Ayco: A Goldman Sachs Company, a children's art assistant at Pittsburgh Center for the Arts, and an intern at Upstart Crow Literary Agency. A graduate of the University of Pittsburgh, Arielle majored in English Fiction Writing, minored in Studio Arts, and earned certificates in Children's Literature and Public and Professional Writing. She is a lifelong lover of children's media and storytelling, and has traveled to London to conduct literary research on J.R.R Tolkien's The Fellowship of the Ring. Arielle is currently writing her first novel.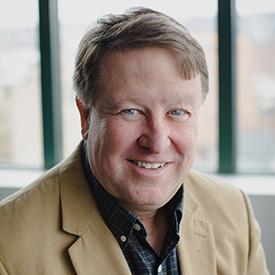 Jack Rowley
Digital Asset Manager
Jack Rowley is responsible for managing all aspects of the implementation and workflow of the new Digital Asset Management system used by Fred Rogers Productions. This powerful and extensive system helps staff to locate program content and documents quickly and easily. In addition to his work in Digital Asset Management, Jack is one of the original writers for "Daniel Tiger's Neighborhood," having written four episodes to date. He has also been a Story and Curriculum Consultant for all episodes since the series began. Jack has an MFA in Playwriting from Carnegie Mellon University. Jack is a father of four and enjoys writing children's stories, composing music and spending time with his wife, Alice.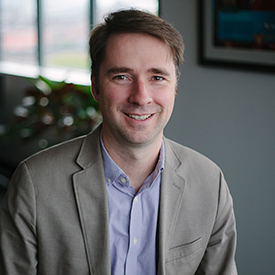 Matthew Shiels
Director of Business and Legal Affairs
Matthew Shiels provides advice on general corporate matters and is responsible for agreements covering program development, production and distribution, merchandise licensing, intellectual property, copyright and trademarks, and the administration of an extensive music library. Prior to joining Fred Rogers Productions, he handled a broad range of legal services such as patent and trademark counseling and litigation services for the Pittsburgh-based law firm Reed Smith LLP, and before that was a partner at Kirkland & Ellis, LLC in Chicago. Matthew holds a J.D. from Boston University School of Law and a B.S. in Biochemistry and Molecular Biology from Pennsylvania State University/Eberly College of Science.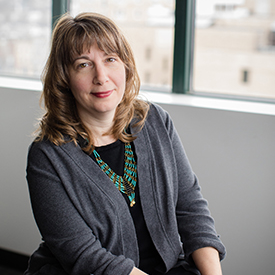 Brittany Smith
Director of Community Engagement
Brittany Smith began her career in media just as Fred Rogers did: working as a page at NBC in New York City, in production and public relations. She spent several years working in the field of early childhood education before joining Fred Rogers Productions. Brittany coordinates community events related to the company's productions, helps with PBS station relations, and oversees arrangements for Daniel Tiger's Neighborhood and Peg + Cat costume appearances. She also facilitates licensing requests for photos, footage, and music. Brittany has a B.A. in Communications from Temple University.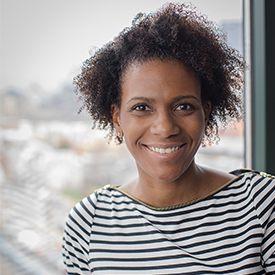 Micah Southwood
Director of Licensing
Micah Southwood is responsible for expanding partner relationships and growing new licensing opportunities for Fred Rogers Productions. She works closely with the company's consumer products, business development, finance, marketing, and external licensing partners. Micah previously served as assistant marketing manager of sponsorships at Allstate as well as a promotional execution planner for Sears Holdings in Chicago. She is a graduate of Bethany College in West Virginia.
Consultants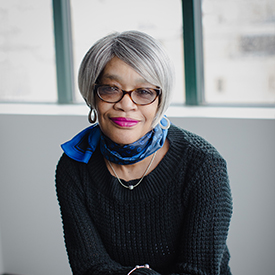 Lynn Butler
Volunteer Coordinator
Lynn Butler is the Office Manager for Fred Rogers Productions, managing requests from nonprofit organizations and providing administrative assistance to the staff. Before joining the company in 1999, she was the volunteer/referral counselor for United Way of Allegheny County. Lynn received her Associate Degree in Business Management in 2009.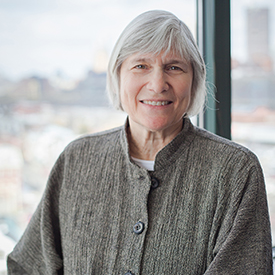 Cathy Cohen Droz
Cathy Droz began her career at what is now Fred Rogers Productions in 1979 to serve as Associate Producer on Mister Rogers' Neighborhood. She later became involved with a wide variety of the company's transmedia initiatives, such as print, audio recordings, books, and interactive exhibits. Cathy served as the digital producer for Daniel Tiger's Neighborhoodoverseeing development of the Daniel Tiger website and apps. She is the proud and happy mother of four children (who are no longer children!).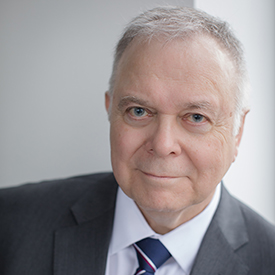 Kevin Morrison
Kevin Morrison served as Chief Operating Officer of Fred Rogers Productions from 2006 until his 2019 retirement, bringing a lifetime of experience in television to the company. He began his career in BBC news, and was a senior programming executive before moving to the U.S. to represent the British network Central Television. He later ran an animation company, two TV movie companies, and a family entertainment company. He is a member of the film and television Academies, a Fellow of the Royal Society of Arts, and, as a Churchill Fellow in public service broadcasting in the 70s, studied the early development of PBS. Kevin is an Executive Producer of FRP's PBS children's series Daniel Tiger's Neighborhood.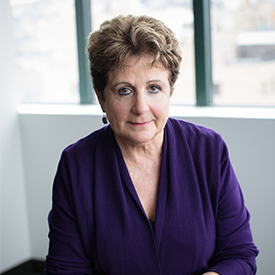 Annette Santella
Annette Santella is a child development and story consultant for the PBS KIDS series, Daniel Tiger's Neighborhood. Before her retirement from Fred Rogers Productions in 2017, Annette managed large statewide and national professional development grants, co-authored professional development modules, and, in collaboration with PBS, authored Daniel Tiger's Neighborhood Life's Little Lessons: A Learning Kit for ECE Teachers. As she has done for over 30 years, she continues her role as adjunct faculty in ECE and Applied Psychology at universities in Pittsburgh. Annette also works in both the public and private sectors as an ECE trainer and consultant. She holds degrees in health-related professions and child and family development.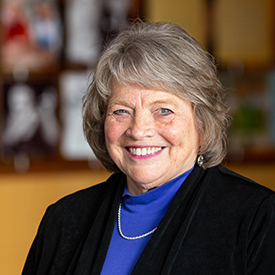 Roberta L. Schomburg, Ph.D.
Roberta is an adviser for Daniel Tiger's Neighborhood, one of Fred Rogers Productions' acclaimed PBS KIDS series, and serves as a consultant on other projects for the company. She began working as a child development consultant in 1982, advising on a variety of projects, including developing the activities for the Mister Rogers' Plan and Play book and other early childhood professional development materials. 
Roberta holds a Ph.D. from the University of Pittsburgh in Administrative and Policy Studies with a specialization in child development and applied developmental psychology. She has presented at numerous national and international conferences and has authored a wide variety of publications and professional development materials for teachers. In 2014, Roberta was awarded Professor Emerita status at Carlow University where she taught for 30 years and was an associate dean. She is currently the Interim Executive Director of the Fred Rogers Center for Early Learning and Children's Media at Saint Vincent College.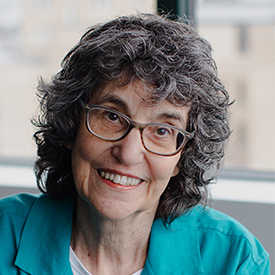 Hedda Sharapan
Hedda Sharapan has been with Fred Rogers Productions (previously Family Communications, Inc.) for 52 years, and currently serves as a child development consultant for the company's award-winning PBS KIDS series Daniel Tiger's Neighborhood and other projects. She began working with Fred Rogers on the very first taping day of Mister Rogers' Neighborhood in October 1966. Over the years she served as Assistant Director, Assistant Producer, Associate Producer, and Director of Early Childhood Initiatives for Rogers' small non-profit production company. Her monthly e-newsletter, "What we can continue to learn from Fred Rogers," is distributed through the Fred Rogers Center and reaches more than 16,000 subscribers. Hedda continues to be a highly sought-after speaker at conferences around the country, helping audiences reflect on Fred Rogers' messages. She received an M.S. in Child Development from the University of Pittsburgh and an honorary doctorate degree from St. Vincent College, home of the Fred Rogers Center.
Aisha White, Ph.D.
Aisha White is Director of The P.R.I.D.E. (positive racial identity development in early education) Program at the Office of Child Development, where she oversees a team working to support the development of young African American children's positive racial identity. Her racial awareness work spans more than 10 years and supplements the goals of P.R.I.D.E. which in addition to supporting young children, aims to increase adult knowledge and skills in building and supporting positive racial identity and socialization, and increase awareness of the significance of race in the lives of Africana children. Aisha brings decades of experience in coordinating programs focused on emergent literacy, educational media, character education, and the arts to her current role. 
She has held positions at Beginning with Books, National Black Programming Consortium, and Family Communications (now Fred Rogers Productions). Throughout her professional career, Aisha has been engaged in political and social activism efforts including the Pittsburgh by-district city council campaign, anti-apartheid and antiwar organizing, the Harambee II Black Arts Festival, and Africana human rights education/film efforts. 
Born and raised in Pittsburgh's Hill District, Aisha is a mother of 2 and grandmother of 4. She earned her Bachelor's Degree in Media Communications, a Master's in Library Science, and a Ph.D. in Library and Information Science at the University of Pittsburgh.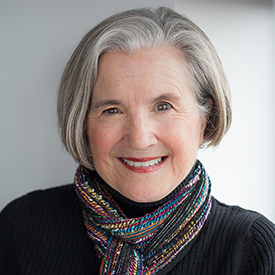 Margaret Whitmer
Margy Whitmer served as producer of Mister Rogers' Neighborhood for a number of years until production ended in 2001. She also produced the live-action interstitials for Daniel Tiger's Neighborhood and is now a scripting consultant for the series. Over the years, Margy was the company's liaison with PBS's Ready To Learn Initiative; co-creator, writer, and producer for video-based professional development workshop materials; and project director for two series of picture books, "First Experiences" and "Let's Talk About It." Her previous experience includes production and administrative positions at WQED-TV for both local and national programs, including Once Upon a Classic and the National Geographic Specials. A Chatham College graduate and holder of a teaching certificate, Margy is also an active volunteer in community organizations.