Staff Members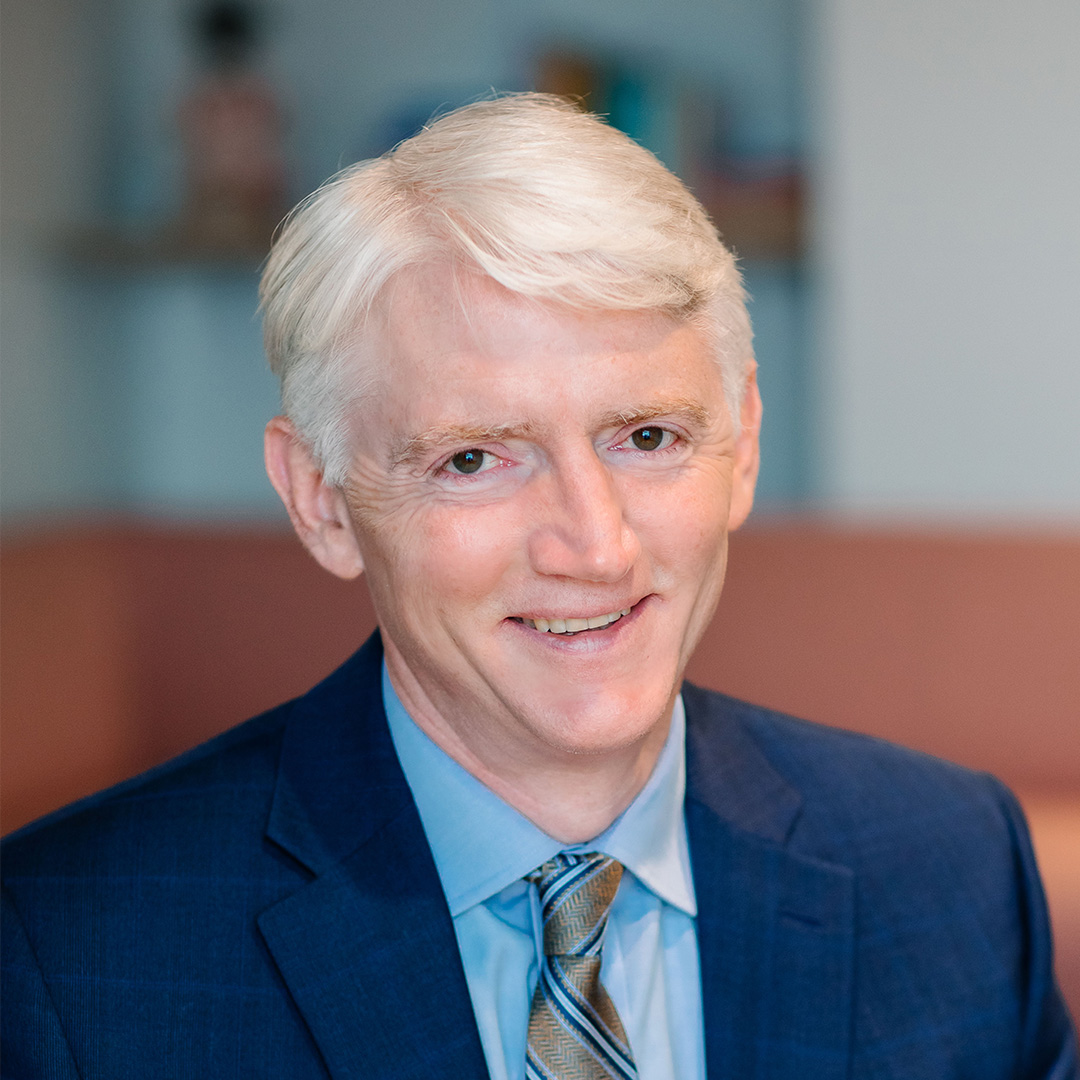 Paul Siefken
President and CEO
In his role as President and CEO, Paul Siefken ensures that Fred Rogers Productions (FRP) presents the very best in educational children's media on broadcast and digital platforms—and beyond. Under his direction, the company has experienced tremendous growth, earning a national reputation for both innovation and storytelling. Paul has assembled a world-class, mission-driven leadership team that is committed to building on Fred Rogers' legacy by introducing new productions and expanding the reach of their impact by collaborating with like-minded partners in both production and distribution.
He has also spearheaded major engagement initiatives for FRP's award-winning series, which include Daniel Tiger's Neighborhood, Peg + Cat, and Odd Squad, as well as the newly launched Donkey Hodie and Alma's Way, which premiered to critical acclaim in 2021. These efforts have taken the series into communities around the country, working with public television stations, museums, science centers, libraries, volunteer organizations, and early childhood groups to provide meaningful content that supports the aims and priorities of the respective institutions.
Before joining Fred Rogers Productions in 2013, Paul spent nearly ten years at PBS, most recently as Director of Children's Programming, where he managed the development of numerous PBS KIDS series, including The Cat in the Hat Knows a Lot About That, Sid the Science Kid, WordGirl, Wild Kratts, Fetch! With Ruff Ruffman, and Daniel Tiger's Neighborhood. Prior to that, he managed sponsored promotions and media relations as well as produced interactive content for Cartoon Network. Before entering children's media, Paul worked as a high school English teacher in both Georgia and North Carolina. He holds a B.A. in English from Duke University.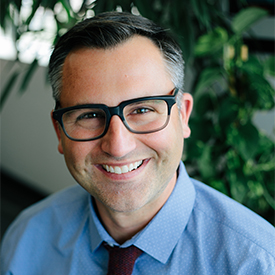 Christopher Arnold
Chief Operating Officer
As COO, Chris Arnold oversees both internal and external operations for Fred Rogers Productions to implement the company's strategic plan and facilitate processes and approaches to achieve it. He leads and manages the organization's Legal & Business Affairs, Licensing & Merchandising, Finance, Technology, and Human Resources.
Prior to joining Fred Rogers Productions, Chris served as General Counsel and Vice President of Human Resources for Schell Games, a full-service education and entertainment game development firm based in Pittsburgh, where he was responsible for developing relationships with partners such as The Walt Disney Company, ILMxLAB, The LEGO Group, Yale University, Google, and Facebook. Previously, he served as Operations Counsel at Mylan, a leading generics and specialty pharmaceutical company; General Counsel and Director of Human Resources at Guru.com, a global talent marketplace; and Corporate Associate at Buchanan Ingersoll & Rooney, one of the nation's leading law firms.
Chris is a graduate of Allegheny College and earned his law degree from the University of Pittsburgh. A volunteer and board member of 412 Food Rescue, he lives in Allison Park with his wife Stephanie and his two daughters, Carmella and Charlotte.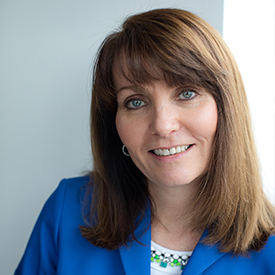 Lisa Moss
Chief Financial Officer
Lisa Moss joined Fred Rogers Productions in 2012, bringing with her many years of nonprofit accounting and management experience. She also serves as the Treasurer of the company's Board of Directors. Lisa actively improves her neighborhood by volunteering her time and talents with community organizations and charity events. She holds a Masters of Business Administration degree and is a Certified Public Accountant.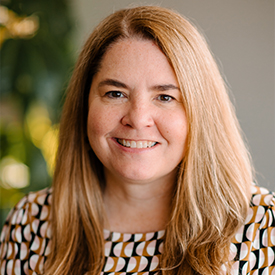 Ellen Doherty
Chief Creative Officer
Ellen Doherty is Chief Creative Officer for Fred Rogers Productions, overseeing the development and production of content for all platforms. She serves as executive producer for the company's current series on PBS KIDS—Daniel Tiger's Neighborhood, Odd Squad, Donkey Hodie, and Alma's Way. She also developed Donkey Hodie and Alma's Way and is the creator, head writer, and executive producer of the award-winning Through the Woods, a shortform series about nature also available on PBS KIDS. In 2023, Ellen was named to The Hollywood Reporter's first-ever list of The 75 Most Powerful People in Kids' Entertainment. She was also spotlighted in Variety's 2022 Family Entertainment Impact Report as one of the year's top content creators, producers, directors, and executives.
A Webby® and three-time Emmy® Award-winning producer and writer with more than 20 years' experience in children's media, Ellen was previously executive producer and story editor of the PBS KIDS series Cyberchase. She oversaw production of television and digital content for the series for six seasons, including creating several shortform video series. Ellen began her career as an associate producer on the beloved PBS KIDS series Reading Rainbow. She has a B.A. in Communications from Boston College and will show you on her hand where she grew up in Michigan.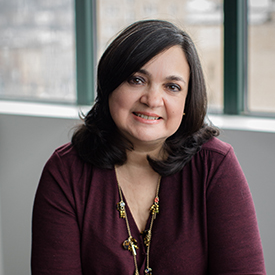 Suzanne Masri
Vice President of Marketing, Communications & Engagement
Suzanne Masri oversees marketing, branding, engagement, and publicity efforts for Fred Rogers Productions and its catalogue of children's series. Since coming to FRP in 2015, she has spearheaded the company's rebrand and implementation of its new creative direction, led the 50th anniversary celebration of Mister Rogers' Neighborhood (2018), delivered impactful experiential campaigns for the company's award-winning series, Daniel Tiger's Neighborhood, Peg + Cat, and Odd Squad, and oversaw the launch campaigns for FRP's newest series, Donkey Hodie and Alma's Way.
Previously Suzanne directed station relations marketing initiatives for national programming produced by WETA, the flagship PBS station in Washington, DC, where her diverse portfolio included films by documentarian Ken Burns, cooking shows from Martha Stewart and Sara Moulton, and children's series Clifford The Big Red Dog, Super WHY!, and Maya & Miguel. She received a B.A. in History from Smith College. In her spare time, Suzanne performs with and serves on the board of Belle Voci, a multi-generational women's choir that blends community with service and song.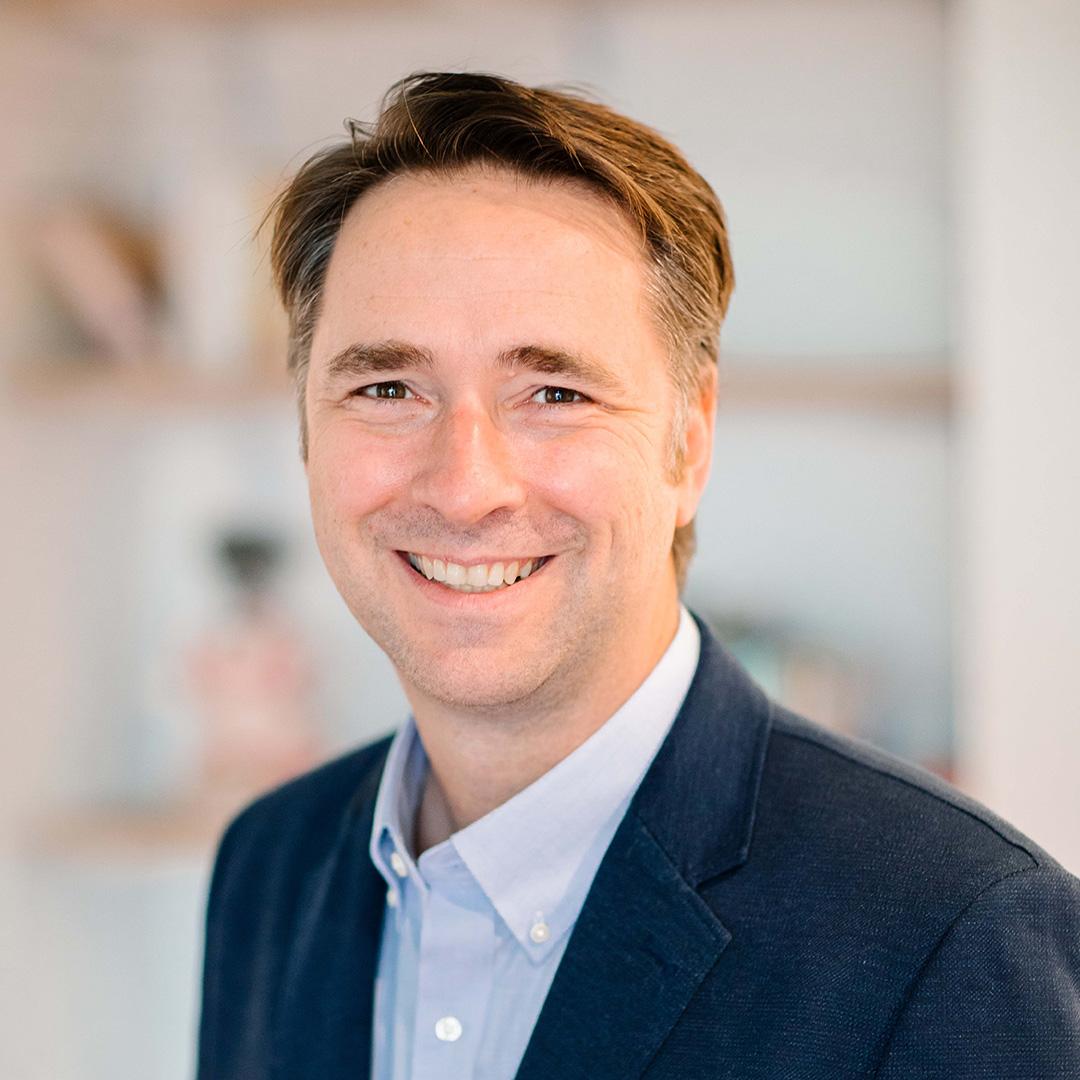 Matthew Shiels
Vice President of Business and Legal Affairs
Matthew Shiels provides advice on general corporate matters and is responsible for agreements covering program development, production and distribution, merchandise licensing, intellectual property, copyright and trademarks, and the administration of an extensive music library. Prior to joining Fred Rogers Productions, he handled a broad range of legal services such as patent and trademark counseling and litigation services for the Pittsburgh-based law firm Reed Smith LLP, and before that was a partner at Kirkland & Ellis, LLC in Chicago. Matthew holds a J.D. from Boston University School of Law and a B.S. in Biochemistry and Molecular Biology from Pennsylvania State University/Eberly College of Science.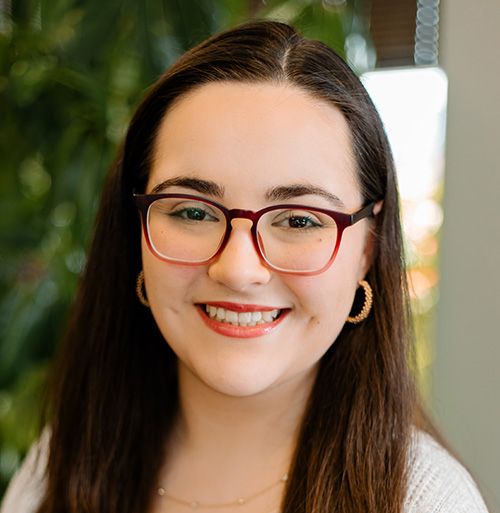 Ana Acosta-Ruiz
Digital Production Coordinator
As the Digital Production Coordinator for Fred Rogers Productions, Ana Acosta-Ruiz supports the development of new games and maintenance of current projects, keeps the Digital Production group apprised of analytics and industry trends, and will assist with the conceptualization of a new playtest program. Prior to joining FRP, she worked as a game producer for her junior and senior undergraduate projects, "Growing" and "Cow-Duction," which was a finalist in the 2020 Intel® University Games Showcase. Ana holds a Bachelor's of Science in Game Design and Production and is currently at work on her Master's degree in Digital Media, both from Drexel University.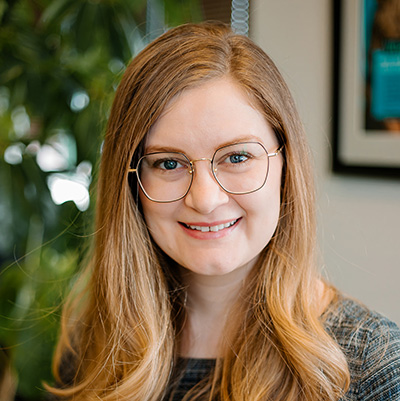 Margaret Cavalier
Associate Producer, Donkey Hodie
As Associate Producer for Donkey Hodie, Margaret Cavalier supports all aspects of series production — from managing schedules and creative feedback to organizing delivery of final assets.
Before joining the organization, Margaret served as a coordinating producer at Ideastream Public Media in Cleveland. She led the production of NewsDepth, an interactive news show for 4th to 6th graders that airs on multiple Ohio PBS channels and is distributed on PBS LearningMedia. She handled all aspects of production, including story sourcing, scriptwriting, video editing, creating motion graphics, and more. The series has won several awards, including Parents' Choice Gold Awards® and multiple regional Emmy® Awards. Margaret also spent several years as a print journalist writing about education and local news in Northeast Ohio.
Margaret holds a Master's degree in Public Media from Ohio University, where her studies focused on narrative nonfiction and documentary storytelling. She also earned a Bachelor's degree in Broadcast Journalism from Kent State University.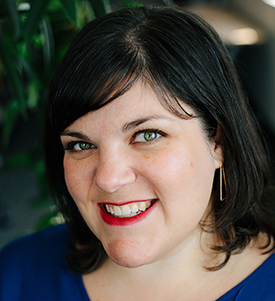 Kristin DiQuollo
Supervising Producer, Donkey Hodie
As Supervising Producer of Donkey Hodie, Kristin DiQuollo provides leadership and creative vision to Fred Rogers Productions' newest preschool series, which is inspired by characters from Mister Rogers' Neighborhood. Prior to joining the company, she led production of broadcast and digital content for the PBS KIDS series Cyberchase as executive producer and story editor at WNET New York, helping to spearhead its expansion on digital platforms, including strategies for accessibility, as well as its evolution as a series focusing on math and environmental themes for 6-8-year-olds. A nominee for multiple Daytime Emmy® awards and honored with Parents' Choice and Kidscreen awards, Kristin also oversaw Cyberchase's national family and educator engagement efforts, broadening the series' reach to new public media audiences.
Experienced in using research to inform development and design of content, she has worked on several projects that investigate learning outcomes from educational media. Kristin previously worked in educational outreach and marketing for the IMAX Corporation and as an associate editor and projects coordinator for Merlyn's Pen, a magazine and website showcasing the works of teenage writers. She received her B.A. in English from Providence College.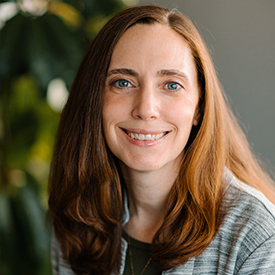 Erin Dodson
Director of Post-Production
Erin Dodson oversees post-production for all Fred Rogers Productions' series. Prior to returning to Pittsburgh and joining the FRP team, she worked at a number of prominent marketing agencies in Los Angeles for over 15 years. Erin served as director of post-production at Bond where she was responsible for communicating technical requirements, executing deliverables, and more for clients including Netflix, HBO, Warner Brothers, and other notable media entities. She also worked as director of post-production at Trailer Park Group where she oversaw quality control and delivery for TV and digital spots, commercial campaigns, behind-the-scenes documentaries, branded content, and more in addition to managing the day-to-day operations for the finishing team. Erin enjoys spending time with her husband and their two daughters as they explore the parks in and around Pittsburgh and work on DIY projects in their new home. She holds a B.A. in Communications from Ohio University.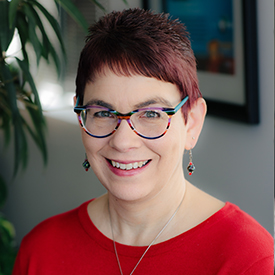 Kathie Duso
Office Manager
Kathie Duso is the Office Manager for Fred Rogers Productions. She joined the company in March 2020 as the Executive Assistant to the President and CEO and the Chief Operating Officer.  Prior to joining Fred Rogers Productions, Kathie was executive assistant to senior management at PHOENIX Rehabilitation & Health Services; and has worked for Siemens in multiple divisions, including Rail Automation & Industry.
Kathie is responsible for the day-to-day administration of the office, facilities management, inventory control, travel coordination, facilitation of meetings, office supply administration, and shipping and receiving, among other duties.
She enjoyed watching Mister Rogers' Neighborhood while she was growing up and is excited to help support Fred Rogers' timeless legacy. Kathie is active in her local Lions Club and volunteers her sewing talents to many worthwhile causes organized by her local quilt club. She enjoys spending time with her husband, daughter, and their two dogs along with baking, reading, quilting, sewing, and scouring garage sales/flea markets. Kathie holds an associate's degree in Secretarial Science.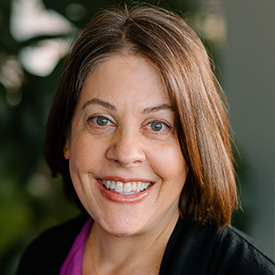 Sina Eiden
Revenue Analyst
Sina Eiden is delighted to serve as Revenue Analyst on the finance team at Fred Rogers Productions, where she specializes in Royalties and Payables. Prior to joining the company, she worked as an accountant with Httprint and coached Beginning Acting at the Shari Carlson Studio in San Francisco. Sina holds a Bachelor of Arts degree in Business and Accounting from Washington & Jefferson College.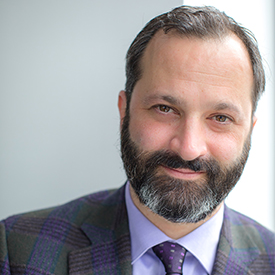 Alan Friedman
Director of Institutional Giving
As Director of Institutional Giving, Alan Friedman manages Fred Rogers Productions' relationships with national foundations. His successes in expanding FRP's circle of supporters include winning the company's first-ever NSF grants and helping secure its first underwriting agreements in decades. In addition to garnering support for production of FRP's series, Alan has won funding to extend them into kids' summer camps, resources for parents, professional development programs for early childhood educators, and research on the impact of educational media. He also has launched and funded projects to support children with autism and families experiencing homelessness.
Before joining Fred Rogers Productions, Alan spent several years at Carnegie Mellon University, first as a member of its corporate and foundation fundraising team, then as director of its Institute for Social Innovation. He holds a Master's of Public Management from Carnegie Mellon and a B.A. in English from the University of California, Berkeley. He and his wife, Jennifer, are the parents of two daughters, Ally and Emma, and one fun-loving dog, Milo.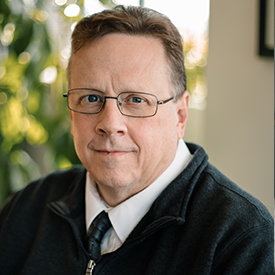 Tim Friez
Director of Technology
Tim Friez is the IT Manager at Fred Rogers Productions where he keeps computers, projects, and servers running smoothly. Previously, Tim served as senior vice president and director of Information Technology and Cyber Security at a Pittsburgh-based advertising agency, leading cybersecurity training for employees. As a member of InfraGard, he collaborated with the FBI on cybersecurity projects that affected national infrastructure. Tim maintained over 50 commercial websites and coordinated the maintenance, management, and administration of multiple off-site servers utilized by high-volume, high-visibility client websites. He also holds a number of certifications. Tim is a graduate of Pittsburgh Technical College.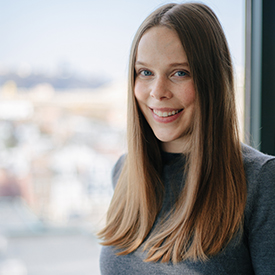 Christina Gorski
Director of Communications
As Associate Director of Communications, Christina Gorski manages the publicity and promotion of all series across the Fred Rogers Productions portfolio in addition to the corporate communications efforts for the organization. Prior to joining the company, Christina spearheaded publicity campaigns for primetime programming at both Fox Broadcasting Company and NBC Entertainment in New York. She built and executed successful strategies for acclaimed series such as New Amsterdam, Blindspot, and Bob's Burgers, and worked on fan-favorite, unscripted programming, including The Tonight Show Starring Jimmy Fallon, The Red Nose Day Special, and Christmas in Rockefeller Center. Christina holds a B.A. in History and Theatre from Denison University.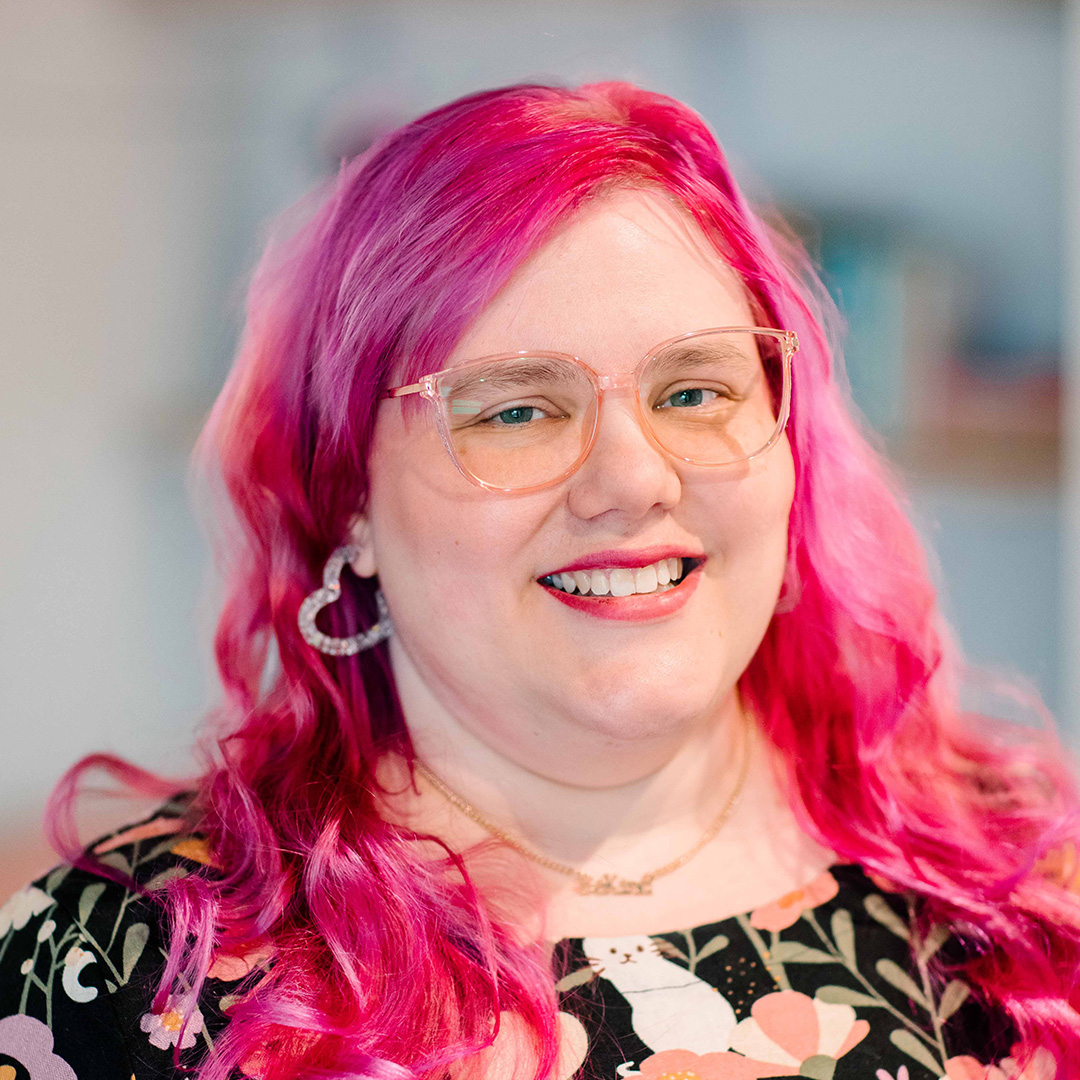 Melanie Harke
Digital Producer, Donkey Hodie
Melanie Harke is a digital producer for Fred Rogers Productions, working on brands including the hit preschool series, Donkey Hodie. Prior to joining FRP, she was a senior game design manager at Schell Games, where she worked on content including Daniel Tiger's Neighborhood, Peg + Cat, Hero Elementary, and more. With 17 years of professional experience in game design, Melanie has served as a designer and director for projects ranging from interactive connected toys, MMOs, VR experiences, theme park rides, and many early childhood educational games and has managed game design teams, helping to guide and support them through their work. She is a passionate advocate for the power of games to inspire, educate, and encourage a kinder and more thoughtful world. Melanie holds both a B.S. in Computer Science and a Masters in Entertainment Technology from Carnegie Mellon University.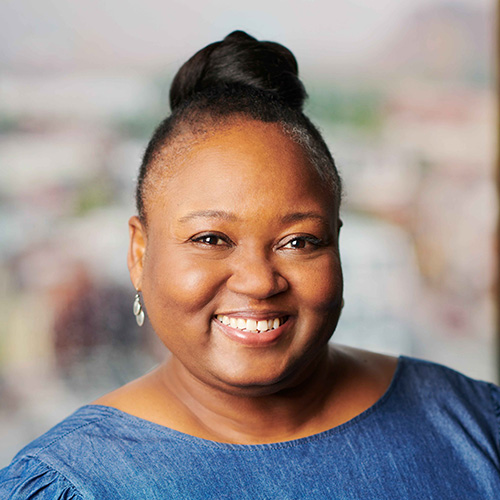 Gabrielle Howard
Creative Development Manager
As Creative Development Manager, Gabrielle Howard oversees the company's development slate, seeking new projects and collaborators and guiding them through production. With deep roots in New York City's children's programming community, she has served as a media consultant who advised on podcast development, social media strategy, and original concepts for the web and television.
Gabrielle began her career at Sesame Workshop, where she headed the children's casting department for the Emmy® Award-winning program Sesame Street and home videos. She also co-managed celebrity bookings and landed guests like Jodie Foster, Laurence Fishburne, Garth Brooks, and Julia Roberts. After selling her first show idea to Sesame Workshop, Gabrielle served as Development Assistant at J.P. Kids, and was soon promoted to Associate Director of Development. Four years later, she accepted a development executive position at The N Network, which was rebranded as TeenNick, a nighttime network for teens and a programming arm of MTV Networks. While there, she developed live-action and animated properties with production giants such as Endemol and Klasky Csupo. Gabrielle was also assigned to find unscripted properties for the network and discovered the successful competition series Queen Bees, which aired on TeenNick and MTV.
Gabrielle received a Podcast Certificate from The Made in N.Y. Media Center by IFP as part of the first fellowship program sponsored by The Mayor's Office of Media and Entertainment. She holds a B.A. from the University of South Carolina.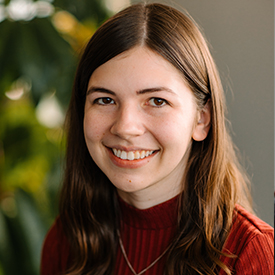 Michelle Janco
Production Coordinator, Alma's Way
Michelle Janco serves as a Production Coordinator at Fred Rogers Productions, providing support on the animated series, Alma's Way. She has a passion for creating playfully poignant stories and images and has extensive experience working with kids as a camp counselor. An accomplished children's illustrator, Michelle was the recipient of the 2019 Student Illustrator Scholarship from the Society of Children's Book Writers & Illustrators (SCBWI). The scholarship afforded her the opportunity to display her work at the SCBWI Conference in Los Angeles.
A recent graduate of Carnegie Mellon University, Michelle worked there as a Research Fellow, where she discovered ways in which automation can be used to produce stop-motion animations. She was also honored with an award for Artistic Excellence, an undergraduate research grant, for co-creating the stop-motion animated film, Rolling Sheep. Michelle holds a B.F.A. in Art with a focus in Electronic and Time-Based Media.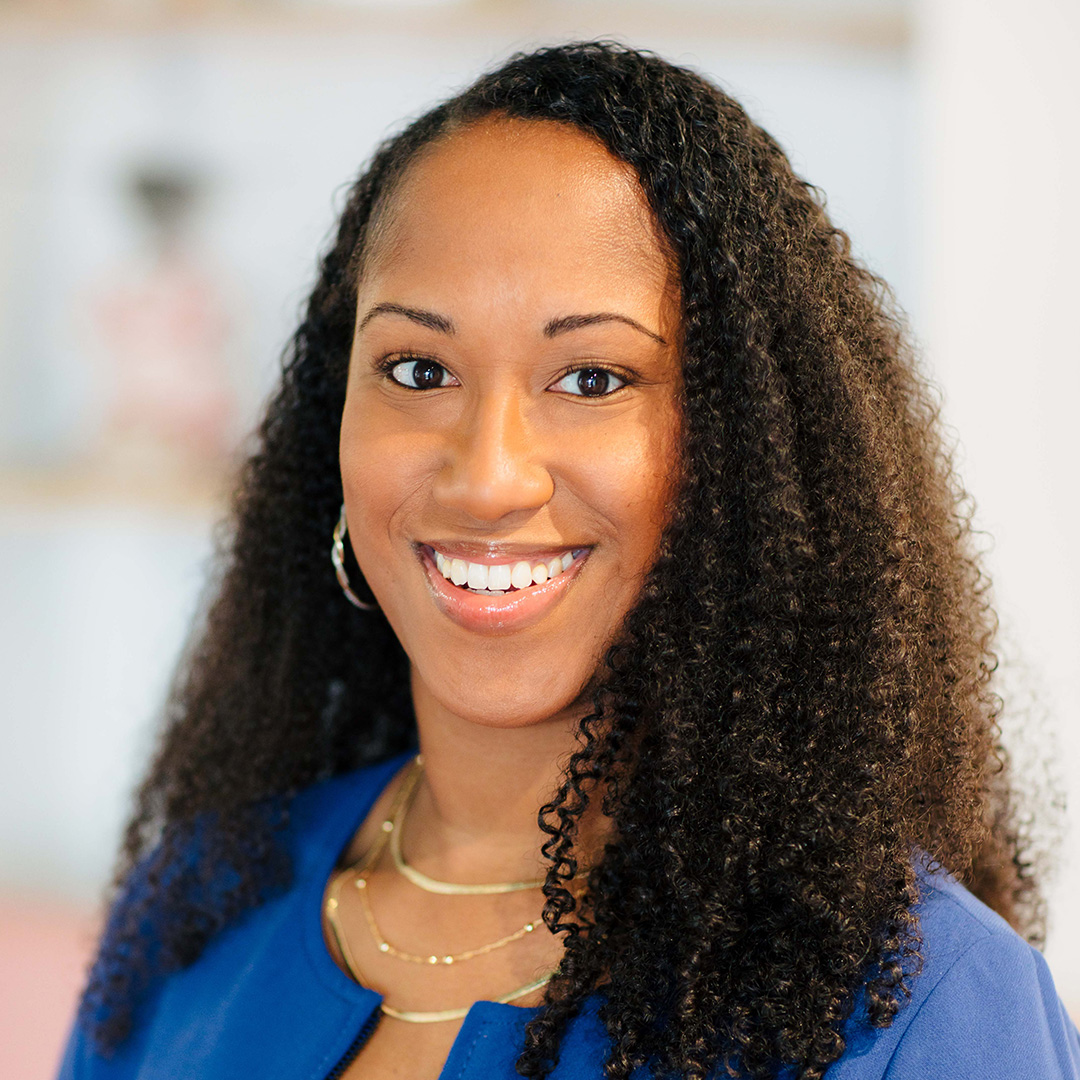 Aleya Crable Jennings
Director of Corporate Sponsorships and Individual Giving
Aleya Crable Jennings is Director of Corporate Sponsorships and Individual Giving at Fred Rogers Productions, where she is responsible for both corporate sponsorships and individual giving programs.
Prior to joining FRP, Aleya has been a noteworthy leader in the advertising space, most recently as Associate Vice President, Group Account Director at Gatesman, a fully integrated, independent marketing communications agency. Her expertise is deeply rooted in the development and execution of large-scale, multi-channel advertising campaigns for both national and international clients across a broad spectrum of industries.
Aleya has been recognized for her professional achievements by the 2021 40 Under 40 list from Pittsburgh Magazine and the Pittsburgh Urban Magnet Project (PUMP), an organization that aims to make Pittsburgh a dynamic and diverse community, and the 2019 40 Under 40 Who's Next: Communicators class by Pittsburgh newsletter The Incline. She has also been awarded the Young Professional Strong Award in 2018 and the 2018 Barbara McNees Spirit of Athena Scholarship to attend the Carnegie Mellon Leadership and Negotiation Academy for Women at the Tepper School of Business.
Aleya holds a Master of Arts in Women and Gender Studies from DePaul University, a Master of Science in Integrated Marketing Communication from Roosevelt University, and a Bachelor of Science in Communications Media from Indiana University of Pennsylvania.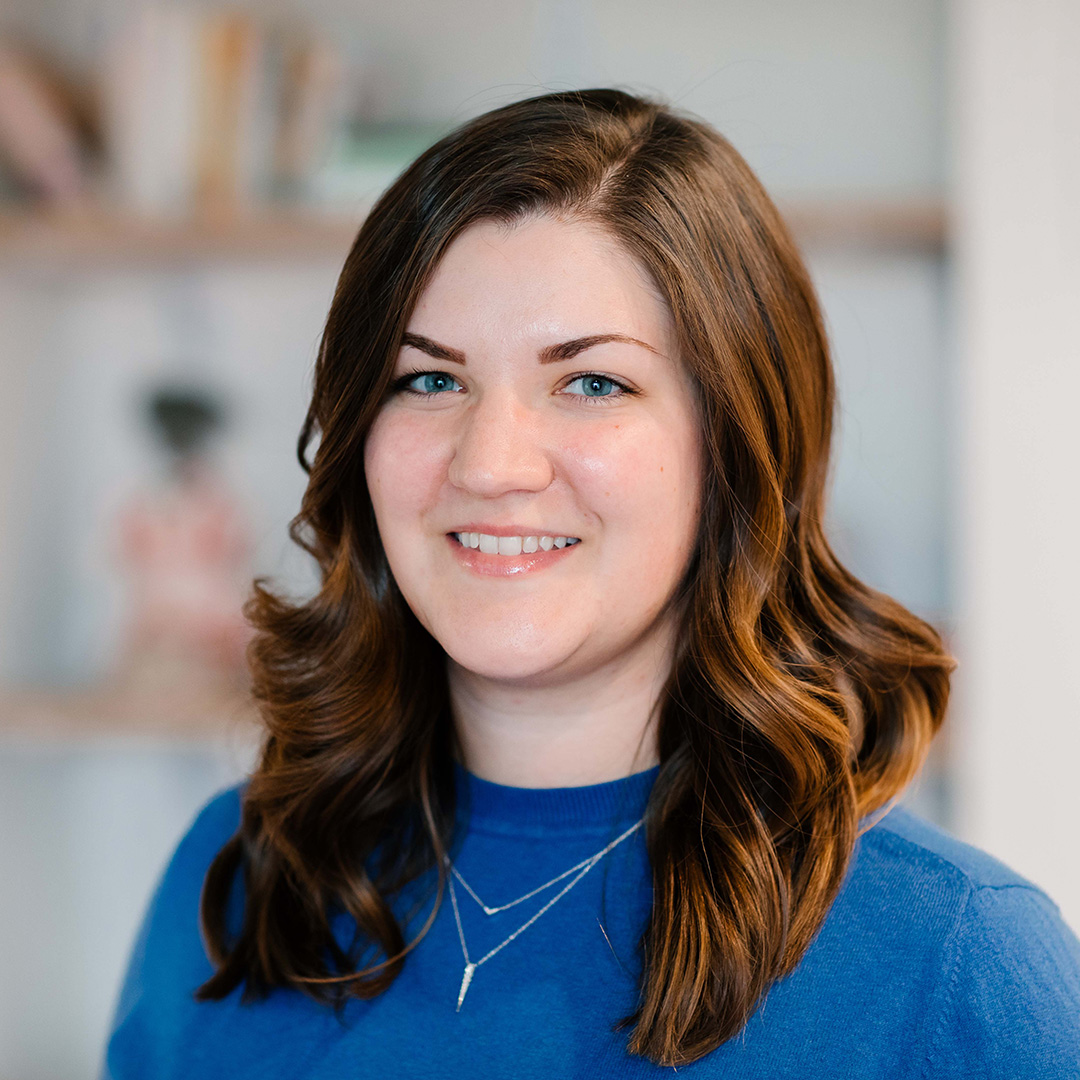 Brittany Jovenall
Controller
Brittany Jovenall joined Fred Rogers Productions in February 2018. She began her career as a forensic accountant in Erie, PA after graduating from Gannon University with a B.S. in Accounting and a minor in Finance. In 2016, Brittany became a Certified Public Accountant and relocated to Pittsburgh, where she specialized in auditing non-profit organizations. Originally from Rochester, NY, Brittany marched with the Empire Statesmen Drum and Bugle Corps and is excited to combine her love for the arts with her accounting skills as a member of the FRP team.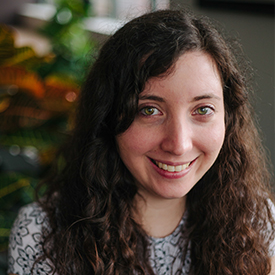 Erika Knox
Associate Producer, Alma's Way
As Associate Producer on Alma's Way, Erika Knox facilitates projects in development by overseeing production schedules, organizing development materials, and facilitating communication with partners and collaborators. She also acted as coordinator for the Mister Rogers' Neighborhood legacy website, which launched in 2018. Before joining Fred Rogers Productions, Erika worked for Steeltown Entertainment Project, where she managed independent film initiatives designed to foster filmmakers and stimulate creative projects in Pittsburgh. She graduated from Indiana University of Pennsylvania with a degree in Communications Media and a double minor in Theater and English.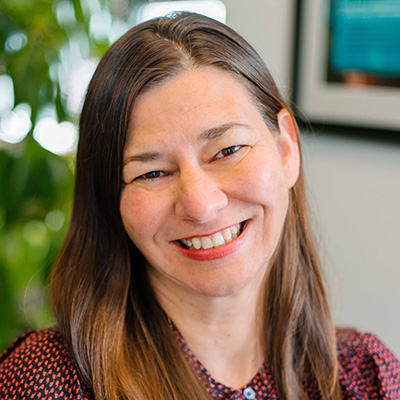 Andy Kubis
Engagement Specialist
Andy Danyo Kubis is the Engagement Specialist for Fred Rogers Productions, assisting with the organization and implementation of a wide range of public outreach initiatives while supporting all FRP series and content partners.
Prior to joining FRP, she worked as a freelance producer, content creator, and journalist for clients including NPR, The Allegheny Front/WESA, the World Food Programme, the Pittsburgh Parks Conservancy, and more. Before that, Andy was a producer for "The Bob Edwards Show" and "Bob Edwards Weekend" where she researched, wrote, and edited in-depth interviews and award-wining documentaries and coordinated live performances, broadcasts, and events.
Andy's career started in public broadcasting. She was the Publicity & Events Manager in NPR's Communications office, which involved the planning of NPR events, communications strategy, and building relationships between member stations and the network.
Andy holds a B.A. in Classics from the University of Georgia. In her spare time, she likes to go camping, volunteer at her kids' school, and explore the 90 neighborhoods of Pittsburgh.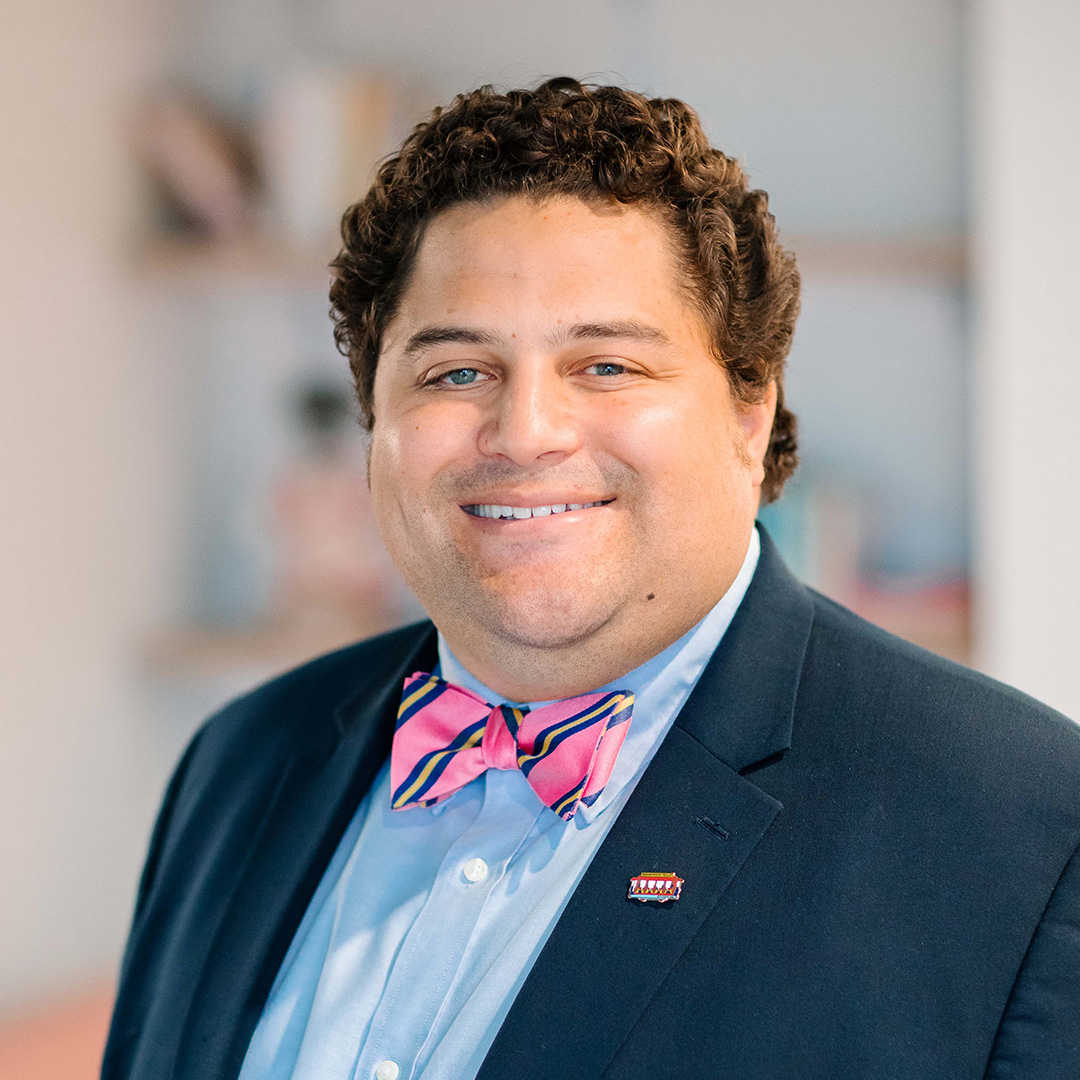 Chris Loggins
Supervising Producer, Daniel Tiger's Neighborhood
Chris Loggins is Supervising Producer for Daniel Tiger's Neighborhood, overseeing all aspects of television production, working closely with partners on everything from scripting through final episode delivery and beyond, and directing live-action segments for the series. An Emmy® Award-winning producer, Chris also serves as production manager for Peg + Cat and Odd Squad, which both air on PBS KIDS. Before joining Fred Rogers Productions, he served as the development coordinator at WQED, the PBS station in Pittsburgh. Chris has previous experience working with children in his roles as host of "Baby and Me Storytime" at the Carnegie Library of Pittsburgh and driving the Storymobile for Beginning with Books Center for Early Literacy. He holds a B.A. in American Studies with a focus on African-American History from Kenyon College.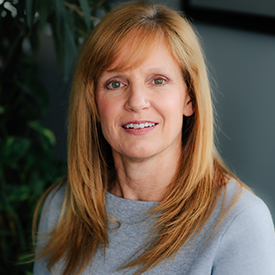 Beth Lowery
Senior Paralegal
Beth Lowery assists with licensing agreements, database management, and requests regarding the use of intellectual property. She began her career as an audiologist after obtaining a B.S. in Speech Pathology/Audiology from East Stroudsburg University and an M.A. in Audiology from Temple University. After obtaining a paralegal certificate from Duquesne University's Paralegal Institute, she focused on telecommunication real estate contracts. In her spare time, Beth enjoys spending time outdoors rowing, horseback riding, skiing, and golfing.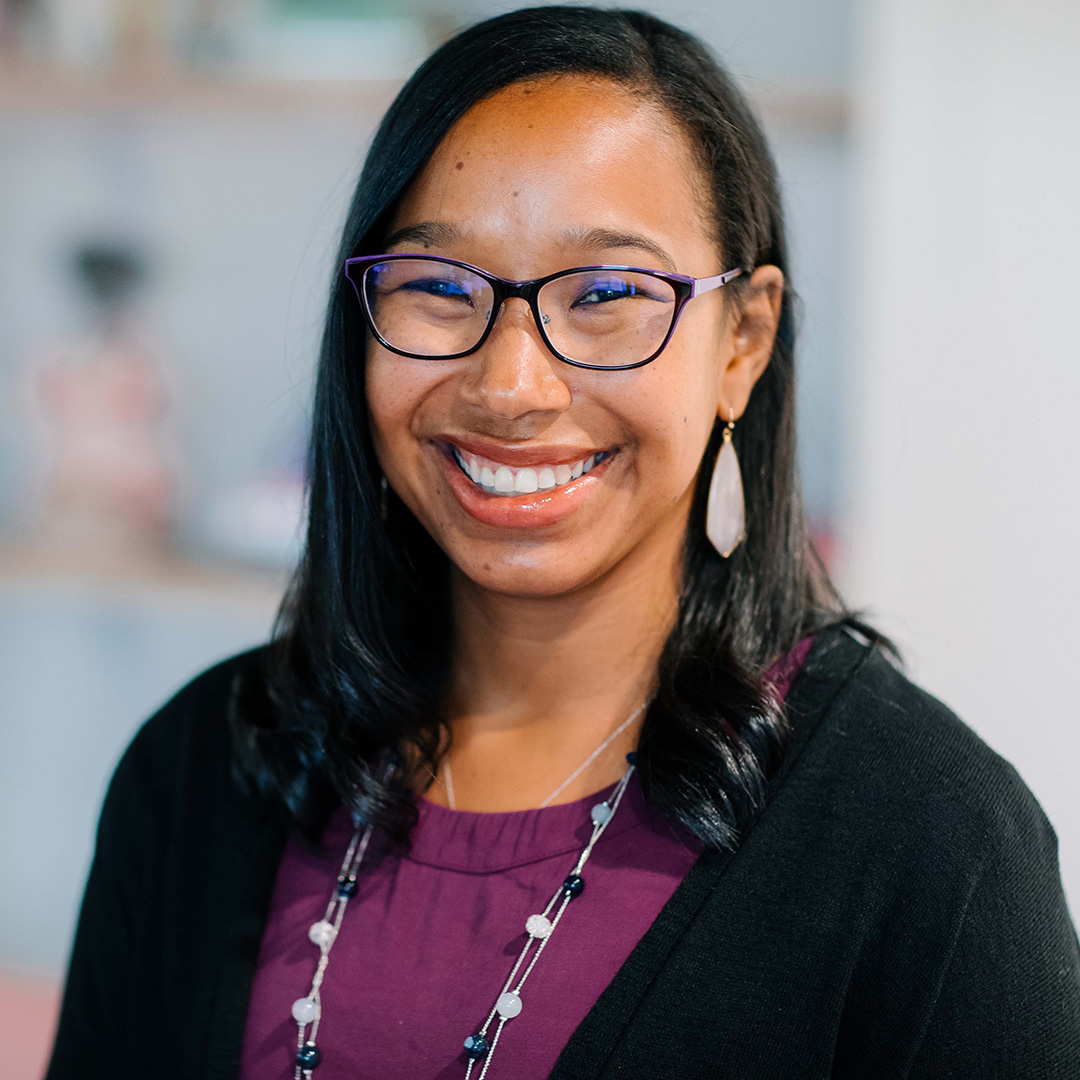 Mallory Mbalia
Director of Learning and Education
As Director of Learning and Education at Fred Rogers Productions, Mallory Mbalia advises and collaborates with colleagues to further realize the organization's educational mission for children and families. She previously served as Director of Education at PBS North Carolina in Education and Innovation where she created and delivered educational initiatives statewide for infants to 12th grade and beyond. Mallory has also worked as an education outreach trainer for PBS North Carolina and was named a PBS Digital Innovator All Star in 2018. She has served as a kindergarten teacher as well as an elementary assistant principal.
Mallory has a passion for equity work, media integration, joy integration, social-emotional learning, and early childhood education. Equitable access and awareness are her driving forces for educator, parent/caregiver, family, and community outreach with joy and inclusivity as essential elements. She holds a Master's of School Administration from North Carolina State University and a B.S. in Human Development with a concentration in Child and Adolescent Development from Howard University. Mallory is a proud wife and mother and resides in North Carolina with her family.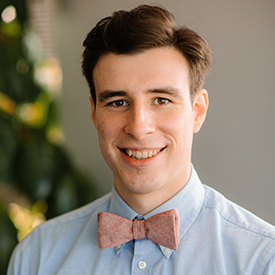 Javier Navarro
Production Coordinator, Donkey Hodie
Javier Navarro is Production Coordinator for the preschool series Donkey Hodie, organizing development materials and facilitating communication with educational advisors as well as production partners. Prior to joining the company and entering the world television production, he served as an AmeriCorps VISTA Leader at Global Game Changers, a nonprofit in Louisville, KY where he produced videos, led community service projects, and taught in their K-1 afterschool classroom.
Javier holds a B.A. in Anthropology with a minor in Entrepreneurship from the University of Washington. Upon graduating, he pursued documentary filmmaking, but quickly discovered a passion for children's media and cognitive development while teaching kindergarten and first grade at the Global Game Changers' afterschool program. Working at Fred Rogers Productions is Javier's first role within the realm of children's media, and he is excited to combine his new-found passion with his lifelong loves of writing, acting, and cartoons.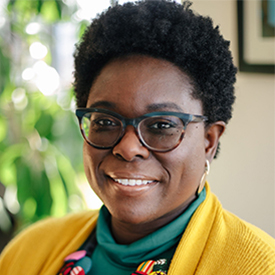 Olubunmi Mia Olufemi
Supervising Producer, Alma's Way
Olubunmi Mia Olufemi is Supervising Producer of Alma's Way, the new PBS KIDS series created by Sonia Manzano and produced by Fred Rogers Productions. Mia is responsible for overseeing all phases of production, serving as the company's liaison with the animation studio and broadcaster. Additionally, she coordinates the creation of series assets for marketing and licensing efforts, among other duties. Mia started her career in children's television at WGBH (now known as GBH) Educational Foundation, where she worked on acclaimed children's properties including Arthur, Curious George, Martha Speaks, and Design Squad Global. Most recently, she was the producer of Molly of Denali, the Peabody Award-winning PBS KIDS show. Her work is devoted to building inclusive productions, on screen and behind the scenes, that authentically celebrate and highlight under-represented populations, particularly minorities and immigrant cultures. For Alma's Way, she has worked to create spaces to uplift these new voices in children's media. Mia received her M.A. in Writing, Literature, and Publishing from Emerson College.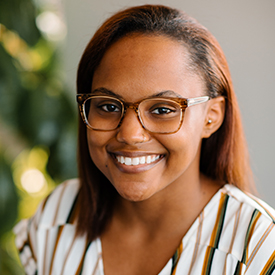 Kennedy Randall
Production Coordinator, Daniel Tiger's Neighborhood
As Production Coordinator at Fred Rogers Productions, Kennedy Randall provides support on series including Daniel Tiger's Neighborhood. She has previously worked as a freelance video editor, production assistant, designer, and editor. Kennedy has also served as an assistant to rapper, activist, and entrepreneur Kellee Maize for whom she has completed research, website editing, social media design, and much more. With a background in digital media production and television as well as childcare, she has become interested in understanding the ways in which children consume media, and in turn, how that content can aid in their development. In her free time, she enjoys writing poetry and is at work on two novels. Kennedy holds a B.A. in Communications from Slippery Rock University.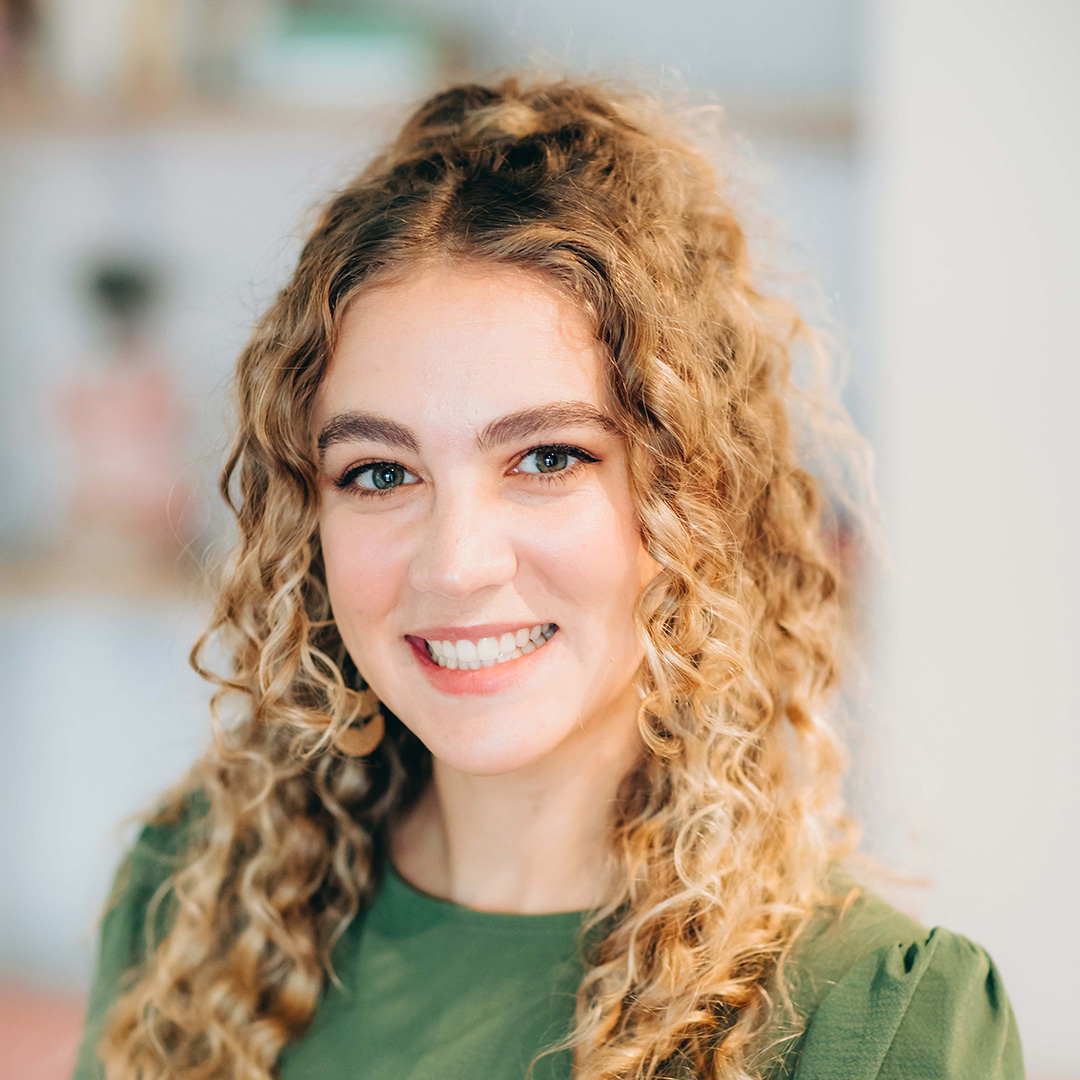 Arielle Reed Radack
Associate Producer, Daniel Tiger's Neighborhood
As Associate Producer for Daniel Tiger's Neighborhood, Arielle supports the series' creative vision and all aspects of the production: facilitating communication between teams, onboarding and managing advisors, and providing feedback on everything from scripts, designs, and music to leica and animation items. In addition to working with the Daniel Tiger's Neighborhood team for several years, Arielle has worked on each of Fred Rogers Productions' current series including Alma's Way, Donkey Hodie, and Odd Squad. Before joining FRP, she worked as a children's art assistant at Pittsburgh Center for the Arts and as an editorial intern at Upstart Crow Literary Agency. 
A lifelong lover of all things writing and art, Arielle graduated from the University of Pittsburgh in 2017 with a B.A. in English Fiction Writing, a minor in Studio Arts, and certificates in Children's Literature and Public and Professional Writing. Ever-writing, Arielle aspires to one day publish a novel.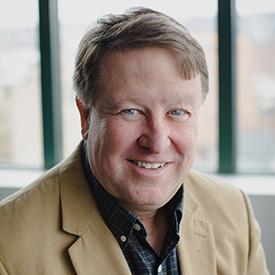 Jack Rowley
Digital Asset Manager
Jack Rowley is responsible for managing all aspects of the implementation and workflow of the digital asset management system used by Fred Rogers Productions. In addition to his work in digital asset management, Jack is one of the original writers for Daniel Tiger's Neighborhood, having written four episodes to date. He has also been a Story and Curriculum Consultant for all episodes since the series premiered in 2012. Jack has an MFA in Playwriting from Carnegie Mellon University. He is a father of four and enjoys writing, composing music, and spending time with his wife, Alice.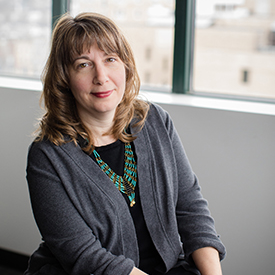 Brittany Smith
Director of Community Engagement
Brittany Smith oversees outreach and engagement efforts for Fred Rogers Productions. Working closely with PBS stations and community groups, she develops resources and events that are designed to ignite curiosity in young learners. Brittany fosters partnerships with like-minded organizations to build and facilitate impactful engagement opportunities that utilize content inspired by the company's series. Before joining FRP, she worked in early childhood education and media. Brittany holds a B.A. in Communications from Temple University.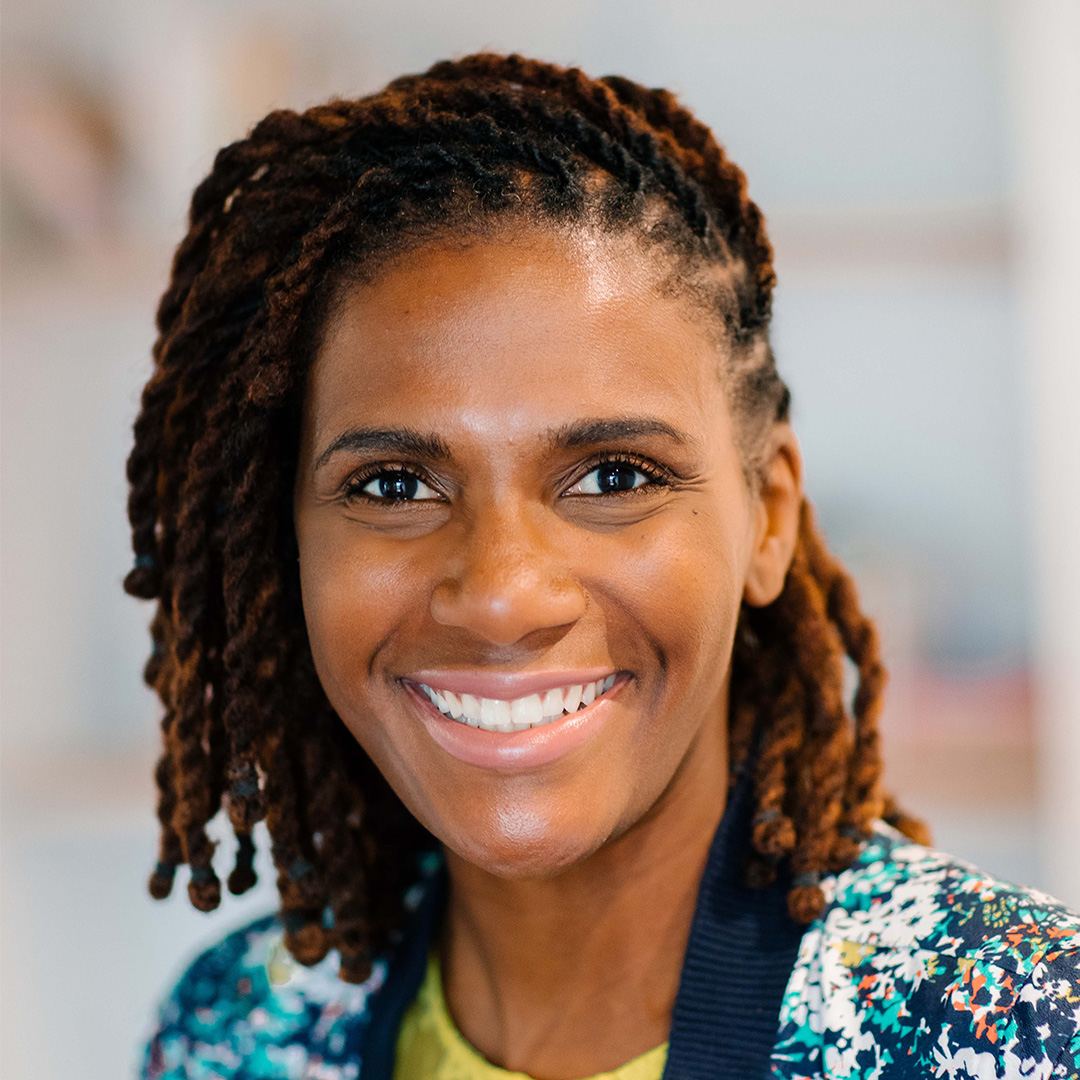 Micah Southwood
Director of Licensing
Micah Southwood is the Director of Licensing at Fred Rogers Productions. Since joining the team in 2016, she has been responsible for the consumer products program across multiple categories for series including Daniel Tiger's Neighborhood, Donkey Hodie, Alma's Way, and Peg + Cat. During this time, she has also reinvigorated the Mister Rogers' Neighborhood licensing and merchandising portfolio to now include over 30 partners such as Funko, Steel City, and Primitive, the popular skateboard brand. The Mister Rogers' Neighborhood consumer products program earned a nomination in 2019 from Licensing International for Best Brand: Entertainment/Character—Live Action.
Prior to joining Fred Rogers Productions, Micah lived in Chicago for six years working in corporate sponsorship at Allstate. Before her move to the Windy City, she spent five years in the marketing department at Dick's Sporting Goods Corporate Headquarters. Prior to that, she worked on athlete-endorsed food products at PLB Sports. As the Marketing Manager, Micah was responsible for the launch and community engagement for David Ortiz (Big Papi Black Bean and Corn Salsa), Ben Roethlisberger (Big Ben Beef Jerky), and Dan Marino (MarinO's Cereal).
A graduate of Bethany College, Micah serves on the board of the Sewickley YMCA and sits on the Children's Theater Programming Advisory Board for the Pittsburgh Cultural Trust. An active member of her community, she lives in Sewickley with her husband, Andrew, and their three kids.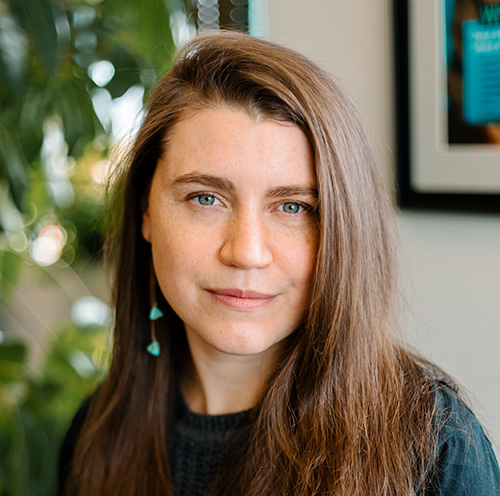 Anna Trier
Outreach & Partnerships Manager
Anna Trier is the Outreach & Partnerships Manager for Fred Rogers Production. Prior to joining FRP, she spent three years at the School of the Art Institute of Chicago where she served as an Assistant Director of Admissions, and 10 years at Links Hall where she was the organization's Associate Director. At Links Hall, she created and ran the organization's artistic residencies, fellowships, touring programs, and curatorial residency, and co-produced its presenting season. Additionally, she has curated programming for ACRE, The Chicago Artists Coalition, Columbia College Chicago, Rapid Pulse International Performance Festival, The Chicago International Puppet Theater Festival, The School of the Art Institute of Chicago, and the Chicago Cultural Center. Anna served on the National Performance Network's Asian Exchange Curatorial team from 2014-2017. She holds a B.F.A. in Studio Art and Art History from Columbia College and graduated from the Institute for Curatorial Practice in Performance at Wesleyan University (CT).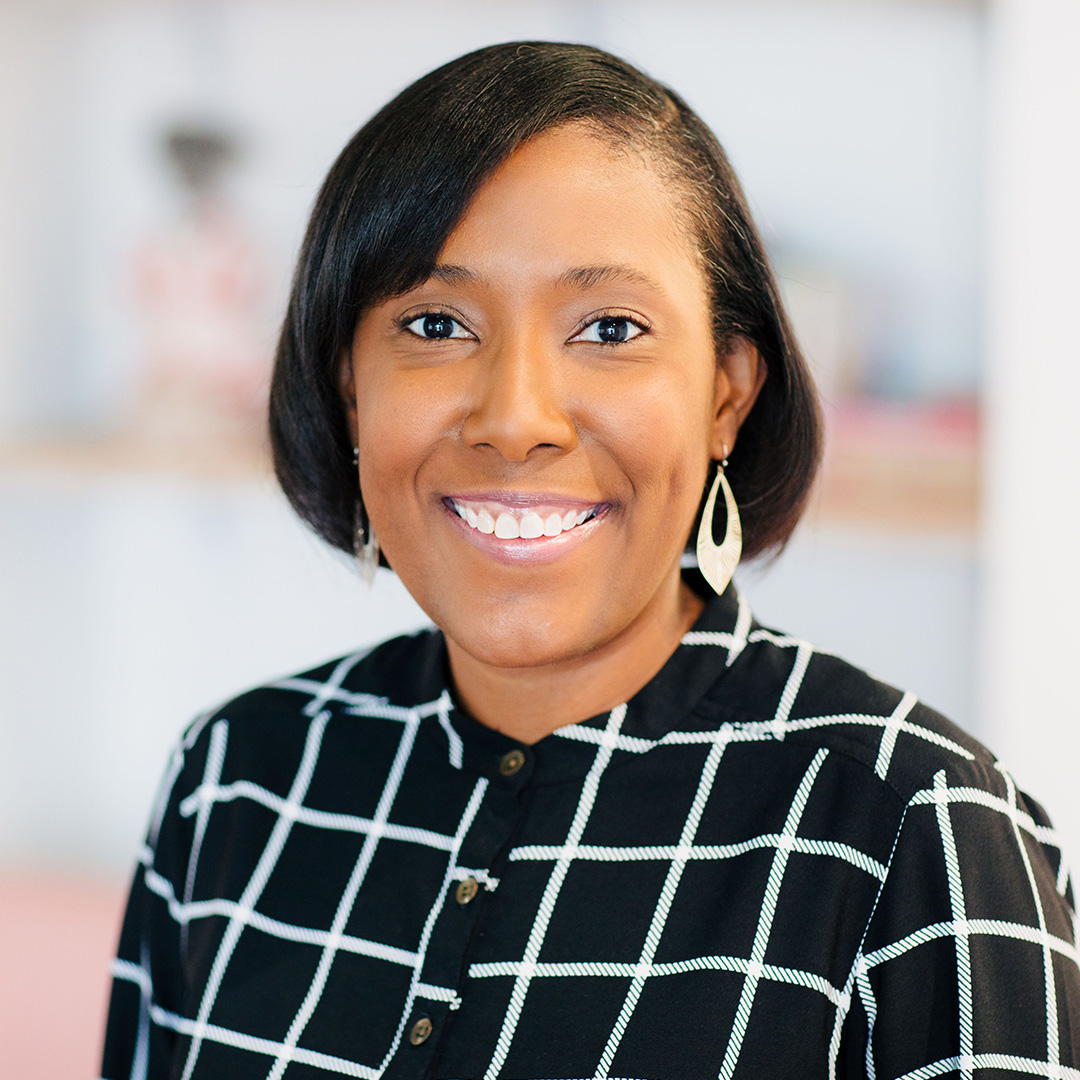 Brandea Turner
Program Manager
Brandea Turner is the Program Manager for Fred Rogers Productions, overseeing FRP Writers' Neighborhood, the pilot writers' development program. Her professional career began in Nashville, TN working in digital production for Warner Music Group. She loves the performing arts and has managed teams at various performing arts centers, including the Berklee Performance Center in Boston, the Tennessee Performing Arts Center in Nashville, the Auditorium Theatre in Chicago, and the Hopkins Center for the Arts at Dartmouth College in Hanover, NH. During her tenure in academia, Brandea developed a passion for mentoring young adults and program management. She holds a Bachelor of Music in Music Business/Management from Berklee College of Music and earned a Master of Arts Management from Columbia College Chicago in Arts, Entertainment, and Media Management. Brandea is a native of Pittsburgh, PA.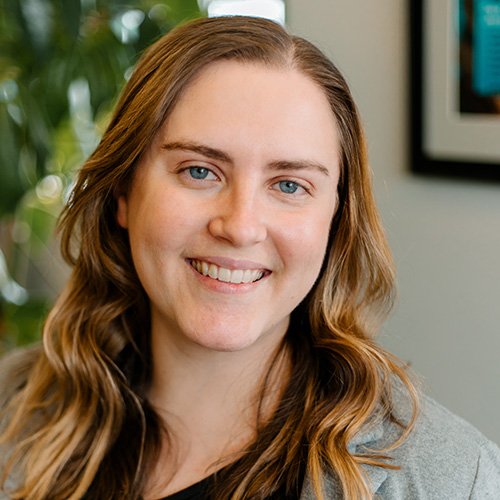 Brooke Wehrle
Associate Director of Marketing
As Associate Director of Marketing, Brooke Wehrle manages the design and implementation of the organization's marketing, interactive, and social media strategies. Prior to joining FRP, she led the video strategy at "Highlights for Children." Brooke's work at "Highlights" included overseeing content creation for marketing, editorial, and social media; reimagining creative treatments; and bringing children and child caregivers closer to the brand.
Brooke is passionate about working in her community and has spent time as a volunteer with the 934 Art Gallery in Columbus, OH. She also works with children regularly and has taught horseback riding lessons to all ages for over 10 years.
She is a certified Project Management Professional by the Project Management Institute and holds a B.A. in Telecommunications with a concentration in Film & Production from Indiana University in Bloomington, IN.
Consultants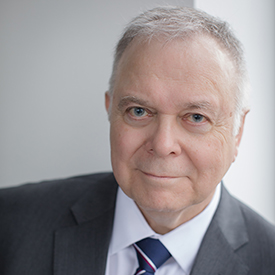 Kevin Morrison
Kevin Morrison served as Chief Operating Officer of Fred Rogers Productions from 2006 until his 2019 retirement, bringing a lifetime of experience in television to the company. He began his career in BBC news, and was a senior programming executive before moving to the U.S. to represent the British network Central Television. He later ran an animation company, two TV movie companies, and a family entertainment company. He is a member of the film and television Academies, a Fellow of the Royal Society of Arts, and, as a Churchill Fellow in public service broadcasting in the 70s, studied the early development of PBS. Kevin is an Executive Producer of FRP's PBS children's series Daniel Tiger's Neighborhood.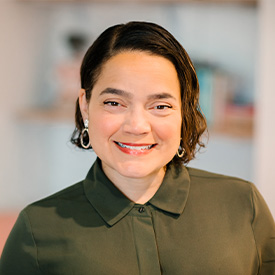 Reese Randall
Associate Producer, Live-Action Interstitials for Daniel Tiger's Neighborhood
As Associate Producer on live-action interstitials for Daniel Tiger's Neighborhood, Reese Randall works alongside the supervising producer and the production team to develop story concepts and ideas. She facilitates project research, scouts and coordinates set locations, gathers information and knowledge from available resources, and organizes crew members and on-camera talent.
Reese is a producer, writer, and multi-media photo stylist. She served as a managing editor and fashion and lifestyle editor at Pittsburgh Magazine for more than 15 years, overseeing production of department pages, editorial work, article assignments, and more. During her tenure managing the flagship and its special publications, Reese was awarded the Robert L. Vann Award of Excellence for magazine content by The Pittsburgh Black Media Federation. She has also worked as a freelance contributing editor for Time Inc's Money magazine, Delta Sky magazine, TABLE magazine, and IN Community magazines.
Reese holds a BFA from Wesleyan College and an MFA in Film & Digital Technology from Chatham University. She resides in Pittsburgh with her husband and their two children.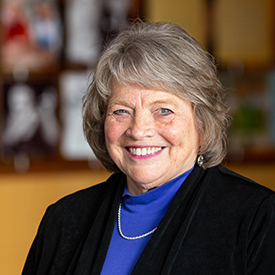 Roberta L. Schomburg, Ph.D.
Roberta L. Schomburg is an advisor for the award-winning Daniel Tiger's Neighborhood, new puppet series, Donkey Hodie, and new animated series, Alma's Way. She also serves as a consultant on other projects for the company. She began working as a child development consultant in 1982, advising on a variety of projects, including developing the activities for the Mister Rogers' Plan and Play book and other early childhood professional development materials.
Schomburg holds a Ph.D. from the University of Pittsburgh in Administrative and Policy Studies with a specialization in child development and applied developmental psychology. She has presented at numerous national and international conferences and has authored a wide variety of publications and professional development materials for teachers. In 2014, Schomburg was awarded Professor Emerita status at Carlow University where she taught for 30 years and was an associate dean. Most recently, she was the Executive Director of the Fred Rogers Center for Early Learning and Children's Media at Saint Vincent College.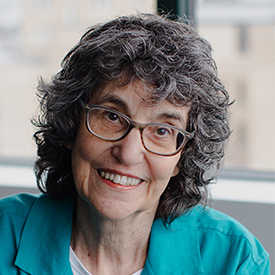 Hedda Sharapan
Hedda Sharapan has been with Fred Rogers Productions (previously Family Communications, Inc.) for 52 years, and currently serves as a child development consultant for the company's award-winning PBS KIDS series Daniel Tiger's Neighborhood and other projects. She began working with Fred Rogers on the very first taping day of Mister Rogers' Neighborhood in October 1966. Over the years she served as Assistant Director, Assistant Producer, Associate Producer, and Director of Early Childhood Initiatives for Rogers' small non-profit production company. Her monthly e-newsletter, "What we can continue to learn from Fred Rogers," is distributed through the Fred Rogers Center and reaches more than 16,000 subscribers. Hedda continues to be a highly sought-after speaker at conferences around the country, helping audiences reflect on Fred Rogers' messages. She received an M.S. in Child Development from the University of Pittsburgh and an honorary doctorate degree from St. Vincent College, home of the Fred Rogers Center.
Dr. Aisha White
Dr. Aisha White earned her bachelor's degree, master's degree, and Ph.D. at the University of Pittsburgh, majoring in Media Communications, Library Science, and Library and Information Science respectively.
She is the director of The P.R.I.D.E. Program (positive racial identity development in early education) at the University of Pittsburgh Office of Child Development. Her work involves overseeing program strategies that support young Black children ages 0 to 8 in developing a positive racial identity, by increasing the racial knowledge and improving the skills of the important adults in their lives. Her racial awareness work spans close to 20 years, and she has gained decades of experience coordinating programs that focused on emergent literacy, educational media, kindergarten transition, and the arts.
That work has included positions at Beginning With Books, The National Black Programming Consortium, Family Communications Inc. (now Fred Rogers Productions), and Ready Freddy Pathways to Kindergarten Success. Parallel to her professional career, she has been engaged in decades of political, arts, and social activism efforts such as the Pittsburgh By-District City Council Campaign, Anti-Apartheid and Anti-war organizing, the Harambee II Black Arts Festival, and African human rights film efforts.
Along with consulting on Daniel Tiger's Neighborhood, she is currently a consultant with Committee for Children's Imagine Neighborhood podcast and PBS. Additionally, she has appeared on a number of news and podcast outlets including CNN International and Teaching Hard History, a project of the Southern Poverty Law Center's Teaching for Change program.
Born and raised in Pittsburgh, she spent her early days growing up in public housing in the city's historic Hill District. She is a mother of two and grandmother of four.